Here is IT Digest's weekly roundup of the top news from global markets. In this fast-paced world, breaking down information helps readers grasp the nuances that follow the news.
In Business Technology news this week…
Paradise Mobile Bringing New Communication Experiences to Bermuda powered by Mavenir's End-To-End Cloud-Native 4G and 5G Network. Mavenir, the Network Software Provider building the future of networks with cloud-native solutions that run on any cloud, announced to be the technology provider powering Paradise Mobile's 4G and 5G network.
Workato Unveils New and Improved Systematic Community to Better Serve Members. The Systematic Community, a professional development community for Business Technology leaders and Workato users, launched a new and improved version of its community platform that includes a brand new, colorful look, new user interface with leaderboards and badging,
In Cloud Computing news this week…
Couchbase Appoints Fidelma Butler as Chief People Officer. Couchbase, Inc, the cloud database platform company, announced Fidelma Butler has joined the company as chief people officer. Butler will lead the people function, aligned with the company's values and operating objectives.
WinWire Welcomes John Castleman to its Board of Directors. WinWire Technologies, a Data-driven Digital Engineering company, announces the appointment of John Castleman, Former CEO of Mobiquity, to WinWire's Board of Directors. John brings over three decades of experience in the software development and services industry.
In Computer Science news this week…
Pinecone now available on AWS Marketplace and GCP Marketplace. Pinecone Systems Inc., a machine learning (ML) infrastructure company, announced that it is now available on the Amazon Web Services (AWS) Marketplace, as well as the Google Cloud Platform (GCP) Marketplace, allowing AWS and GCP users to quickly and easily build advanced artificial intelligence (AI) applications using Pinecone's leading vector database.
Former SteelSeries Executive Craig Olson Joins Industrial Augmented Reality Software Leader Taqtile. Taqtile, the world's leading industrial augmented reality software platform, announced that longtime SteelSeries executive, Craig Olson, has been named its Chief Operating Officer. Olson, a private equity executive and mobile gaming software and hardware pioneer, joined SteelSeries in 2012 as President of Worldwide Mobile and helped the brand become the dominant global player in gaming accessories.
In FinTech news this week….
Vantagepoint A.I. Adds Cryptocurrency GALA To Predictive Forecasts for Independent Traders. Trading in cryptocurrencies represents a thrilling new frontier, and Vantagepoint AI, the pioneer company that empowers independent traders with artificial intelligence technology on their personal computers, had the foresight to commence training on its neural networks years ago to grasp their patterns and market correlations.
Billtrust Welcomes NSA Computer Exchange Corp as a Referral Partner. Billtrust, a B2B accounts receivable (AR) automation and integrated payments leader, has announced NSA Computer Exchange Corp (NSA) as a referral partner. NSA, an Infor Channel and Alliance Partner specializing in CloudSuite Distribution ERP solutions for wholesale distribution companies.
In HealthTech news this week…
Sensydia Achieves Study Target for Heart-Sound AI. Non-invasive cardiac assessment company Sensydia announced that it has completed its 225-subject development study at the University of Pittsburgh Medical Center (UPMC). This study was conducted at UPMC to collect data for its innovative AI-powered, non-invasive Cardiac Performance System (CPS™) that uses heart sound analysis to enable earlier detection and more effective therapy guidance for patients suffering from heart failure and pulmonary hypertension.
Strateos Appoints Alexander K. Arrow as Chief Financial Officer and Expands Team. Strateos, Inc., a pioneer in the development of remote access laboratories and lab automation software for life science research, announced the appointment of Alexander K. Arrow, MD, CFA, as Chief Financial Officer.
In Information and Communications news this week…
Keysight Modulation Distortion Solution Accelerates Testing of MISIC Microwave Devices and Components. Keysight Technologies, Inc., a leading technology company that delivers advanced design and validation solutions to help accelerate innovation to connect and secure the world, announced that MISIC Microelectronics has selected the Keysight S930705B Modulation Distortion solution to enable the fast and accurate active-device modulation distortion characterization of the company's microwave devices and components.
Article of the Week
Top Cloud Computing Trends for a Winning Business in 2023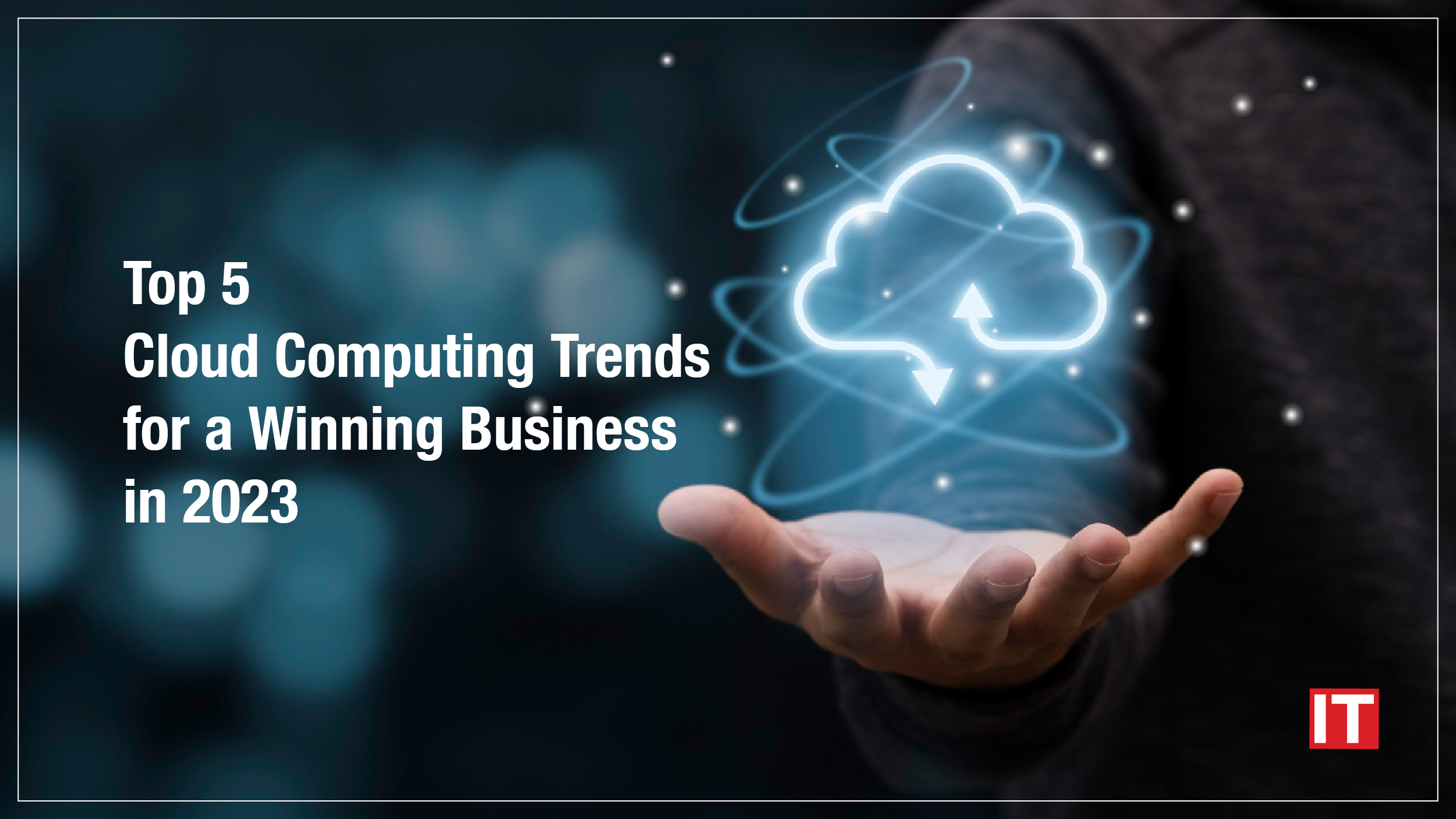 Cloud computing is a rapidly growing market, with over 91% of public users using it. This tremendous growth is attributed to various reasons, like growing adoption, remote workplaces, and the ability to access, share, and store data. Cloud computing trends are gaining immense momentum in sectors like business processes, application and infrastructure software, and system infrastructure.