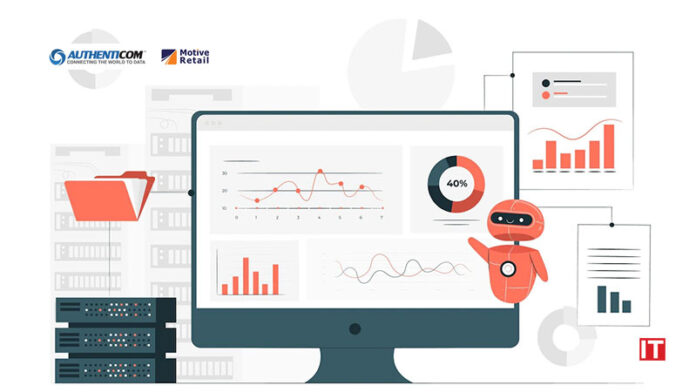 Steve Cottrell, Founder and CEO of Authenticom, has acquired Motive Retail, a leader in Integration for the automotive retail experience. Both companies work to solve data problems in the automotive industry, helping their partners and clients to succeed to their fullest potential.
"It's a perfect relationship at just the right time."
"Today's Automotive market requires strong options and sophisticated systems to meet the demands of OEM's, retailers, and consumers. For many years, these two companies have had a separate yet common vision of what this truly means in the Automotive industry," said Authenticom Founder and CEO, Steve Cottrell. "Now, Authenticom and Motive have the combined ability, with greater resources, to work collaboratively to provide clients the full continuum of retail data integration solutions."
"Steve shares our vision and passion for the industry, we knew this shared ownership would be beneficial," said Motive Co-Founder and Principal, Kim Campassi. "Both companies will continue working separately, with no change in operations for our respective clients." She went on to explain that employees at both companies will remain in their positions, and roles are not changing.
Also Read: Privacera Shortlisted for 2022-2023 Cloud Awards
Motive Co-Founder and Principal Dan Seats agreed, "We may tap into specific Authenticom products where it makes sense to support our customers, but we're going to run and build our business, and they will run and build theirs. It's a perfect relationship at just the right time."
The sharing of Authenticom and Motive Retail's complimentary products and platforms will further simplify the collection, enhancement, validation, and syndication, and real time exchange of the data that currently drives the market. Both companies have vowed that nothing will change as they both continue to help their partners continue to succeed.
SOURCE: PR Newswire