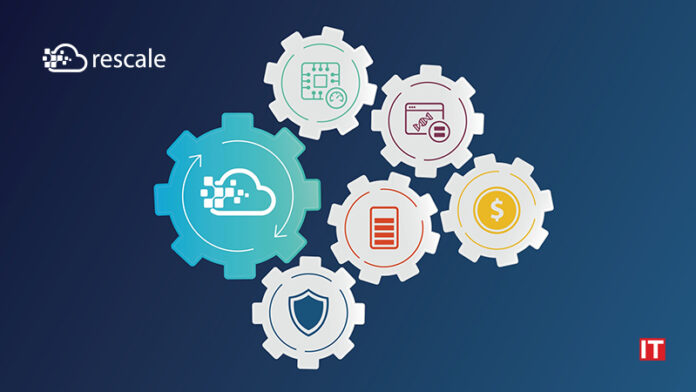 Rescale, the leader in high performance computing (HPC) built for the cloud to accelerate engineering innovation, announced the availability of key capabilities that help organizations securely automate computational engineering and science workloads across compute architectures, geographies, and infrastructure services, to help them commercialize new product innovations quickly and efficiently.
Businesses recognize the critical role computing plays in delivering engineered products that drive business growth. The rise of computational engineering is creating unprecedented complexity for the R&D computing stack, with the need to securely run multidisciplinary simulations and machine learning workloads across geographies, on specialized hardware architectures, all while ensuring hardware and software licensing capacity and controlling costs. The proliferation of new cloud infrastructure offerings now offer a range of specialized computing architectures with continuously improving performance and cost efficiency. Rescale's new capabilities enable organizations to automate resource decisions based on business goals while minimizing IT risk and empowering engineering efficiency.
Also Read: BarTender Mobile App Achieves Zebra Technologies Validation
"Value-capture potential from cloud-augmented supercomputing operating models will outpace traditional HPC operating models," according to Gartner®, Inc.
"Our decision to partner with Rescale is a huge step towards Hankook Tire's true digital transformation," said Bonhee Ku, who is leading the company's R&D innovation efforts as Executive Vice President and Chief Technology Officer. "We are committed to evolving ourselves for the global mobility market; and there is no rest until we champion the future."
Hankook Tire was evolving its R&D strategy and taking next steps to accelerate digital transformation. With Rescale, the company was able to automate its proprietary engineering software across multi-cloud operations by load balancing across different hardware architectures and geographic locations. Through automated optimization, Hankook Tire is able to prioritize running the latest NVIDIA GPU solutions available in Korea, and switch to other new NVIDIA architectures and global cloud capacities seamlessly, without impacting any use by R&D engineers or manual work by IT teams.
"Rescale's cloud control plane approach to hybrid cloud operations enables us to deliver unique capabilities for computational engineering that is simply not possible with traditional approaches," said Edward Hsu, Chief Product Officer at Rescale. "Our ability to automate any application on any infrastructure is now enhanced with industry-leading automation that enables our customers to best manage their software and hardware resources across geographies, hardware architectures, and infrastructure services, so they can securely power engineering innovations while controlling costs."