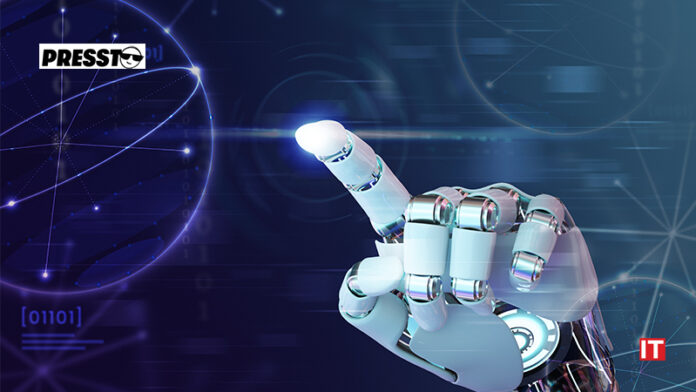 EdTech startup Pressto is releasing unprecedented teacher-driven product enhancements, including the incorporation of unique AI capabilities, at the Future of Education Technology Conference in New Orleans. The newly launched platform is classroom ready, with simplified tools for teachers making it easier than ever to engage with and teach students how to write, and seamlessly integrates with Google Classroom. Pressto provides the first real-time, personalized, formative feedback system, offering a one-on-one pedagogy that works in the classroom or virtually, further supporting its mission to modernize the way writing is taught.
"The way writing has been taught in schools has remained unchanged for decades. We are using all of the signature features of Pressto's award-winning beta releases, including student journalism, to sidestep our way into one of the biggest problems teachers face in education, which is teaching how to communicate well through writing," says Pressto Founder and CEO, Daniel Stedman. "We recognize the importance and value of AI presently and its growth in the future, which is why we're incorporating it as a powerful tool in the official launch of our platform. With the integration of AI, along with the other new features, we are giving teachers and students the tools they need to learn in the most efficient way possible."
Also Read: Flatirons Fuse Invests in AI-Powered Data Onboarding
The most prominent addition is the Closed Assignment Loop feature, which enables teachers to assign specific work across all subject areas within any curriculum. The feature also includes two unique capabilities that work together to create a more well rounded user experience: Real-Time View (patent-pending) – the first of its kind in an education product – which allows teachers to monitor students progress as it happens and AI capabilities that offer teachers a range of content recommendations along with relevant subject topics and keywords as prompts when assigning writing projects. Additional teacher-centric features are:
New Writing Plans that cover narrative/story, informational/news articles, and persuasive /op-ed writing, the three main types of writing in common curriculum and writing standards, which is also a nod towards Pressto's roots in student journalism.
Planning Blocks builds upon the educational approach of "scaffolding", and will be used as a guide, making the structure of writing approachable for students while helping to organize ideas, which can ultimately be assembled together to become a finished work of writing.
Streamlined Interaction which allows teachers to leave students notes/comments, with the ability to use emojis and automated suggestions for faster personalized feedback, encouragement, and instruction.
"If a student is struggling, they can get the help they need at the exact point they need it, rather than waiting for feedback on a submitted draft," adds Stedman. "Ultimately, teachers will be able to more fully assess each student's work over the course of the year, and provide informed and quantitative guidance on their progress."
SOURCE: PR Newswire