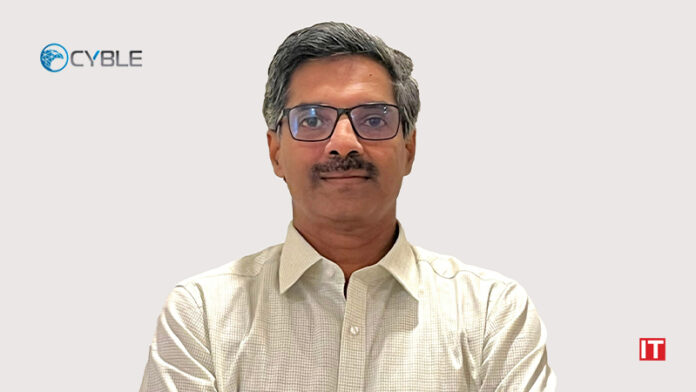 Cyble, the Y Combinator-backed leader in AI-powered global cyber threat intelligence,  announced that Mahesh Vandi Chalil, former CTO at BookMyShow, has taken over as Cyble's Chief Product and Technology Officer. This news closely follows the announcement of the company's recognition by Forbes as One of America's Best Startup Employers 2023.
With a career spanning over 25 years of extensive global experience, Mahesh is an alumnus of the prestigious Harvard University. Mahesh spent over two decades in technology worldwide, with companies across the spectrum, including Apple, Bank of America, State Street Bank, Deloitte, Hotstar, Nissan Digital, Near, and, most recently, BookMyShow. He has a consistent track record of delivering business results and building successful products. His experience also spans roles leading technology governance, consultative & technical solution crafting, proposals & solution contracts negotiations, and building and heading development centers.
Also Read: Schiphol and Pangiam innovate with artificial intelligence in security process
"I am super excited to start this new journey with Cyble and take its Engineering and Product functions to the next level. I look forward to working hand-in-hand with an incredible team at Cyble to provide timely intelligence and empower enterprises, governments, and individuals in mitigating cyber threat exposure and protecting infrastructure and personal information. As an experienced and passionate engineer, this is an opportunity I have been keenly waiting for; to explore and develop more innovative solutions for solving customer concerns related to cyber threats." said Mahesh.
Commenting on the development, Manish Chachada, Co-founder and COO of Cyble, added, "We're thrilled to have Mahesh on board with us. He brings a wealth of experience and expertise to the role, having previously held senior leadership positions in leading technology companies. As the Chief Product and Technology Officer, Mahesh will oversee the company's product development, technology strategy, and innovation initiatives across all global markets."
In his previous role at BookMyShow, one of India's top entertainment platforms, Mahesh spearheaded technology transformation, governance, advancements, solutions, and recommendations for product technology architecture to support the building of scalable and reliable products and services for a seamless user experience.
SOURCE: PR Newswire