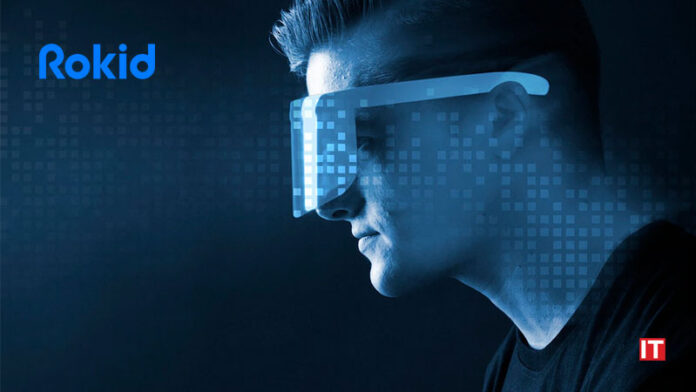 Recently, Rokid, an augmented reality glasses manufacturer,  partnered with Eyedaptic to unveil the all-new EYE5 smart glasses at the American Academy of Optometry 2022 Annual Meeting and Expo. The latest model brings wearability to a whole new level and covers the widest range of use cases for central vision loss including Diabetic Retinopathy and Age-Related Macular Degeneration (AMD).
Equipped with simulated natural vision software, the Eyedaptic EYE5 solution optimizes the user's functional peripheral vision through a small embedded camera that captures an individual's environment, manipulates and enhances the pixels and re-displays the image.
Also Read: Mercury Cash enhances its detection and investigation process for digital assets through Clain
The smart product includes novel artificial intelligence and computer vision algorithms, while its latest features integrate seamlessly with Eyedaptic's custom user interface. Furthermore, the EYE5 still offers the EyeSwitch 2-in-1 functionality combining a wearable and a hand-held visual aid all in one product, eliminating the need for multiple products for different scenarios.
With the availability of Eyedaptic wearables, patients with retinal diseases can now be referred to solutions that enhance their quality of life, easily and unobtrusively.
Create a complete visual jigsaw to enjoy a whole world
From nano-robots to intelligent bionic hands, a growing number of technologies and achievements are prolonging human life. Patients with macular degeneration perceive the world as if a piece of it was covered by a black cloth, leaving a black hole of absence.
Eyedaptic develops visual aids for macular degeneration and other retinal diseases. The software, powered by Air Pro, an augmented reality hardware developed by Rokid, re-displays images from the user's surroundings after processing the images and enhancing the pixels, helping patients see their important surroundings .
Wearable technology is no longer just available for the tech-savvy. Eyedaptic's new eye5 is easier to use, lighter and more comfortable for anyone of any age suffering from central vision loss.
SOURCE: PR Newswire