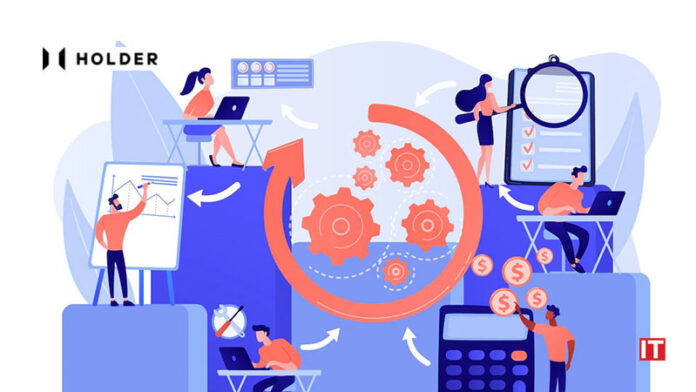 Holder, a web3 CRM and marketing automation platform, is announcing its public launch . The platform leverages crypto wallet data, social and community insights and first-party data to help web3 businesses understand their customers and build better relationships.
"We are always looking for ways to get a better pulse on our community and engage with them in more ways than one"
Holder is the first CRM to focus exclusively on tokenized commerce, web3 communities and non-fungible token (NFT) projects, an industry that saw over 200X growth from 2020 to 2021 and is expected to grow by $147 billion from 2021 to 2026.
The company is led by CEO and Co-Founder Drew Beechler, and is the first web3 business to launch out of High Alpha. Beechler is a tenured marketing executive and brand-builder, previously leading the marketing organization at High Alpha since its inception. He also comes to the role with deep experience in both CRM and marketing technology platforms, with a background at ExactTarget and Salesforce and having started numerous marketing and sales software startups during his time at High Alpha.
"The world is becoming increasingly tokenized. The web3 industry is going to continue to explode, and these communities, projects and businesses need new tools and technology to truly connect with their customers," said Beechler. "Nothing like our platform exists today to help web3 companies harness the power of their on-chain customer data. We believe we can be one of the single-most impactful pieces of technology for web3 businesses to grow, understand and engage with their customers for years to come."
The Holder platform consists of three main components: a wallet data platform, a web3 CRM and a workflow and automation engine to power marketing and community-building. Today, Holder is primarily serving tokenized communities, decentralized autonomous organizations (DAOs), web3 software companies and NFT projects, including those being launched from enterprise consumer brands.
"We believe there is a massive opportunity to build breakout software companies that serve the web3 industry," said Kristian Andersen, Partner at High Alpha. "We are already seeing the demand for enterprise-grade tools that reimagine the way we sell, market and support customers in a decentralized world."
Also Read: Nextech AR Positions for Next Level of Growth in Web 3.0
Early Holder launch partners include NFT projects and DAOs such as Woodies, Krause House, The Tick3t, PixelBeasts, JUMP DAO, mems and BitlectroLabs (Dreamers and Dreamloops), along with projects launched by consumer brands like Cameo Pass.
"We are always looking for ways to get a better pulse on our community and engage with them in more ways than one," said Oliver Maroney, the GM of Web3 at Cameo and Co-Founder of Cameo Pass. "Web3 is about community, so a platform that can give us more tools to help us manage our community just made too much sense."