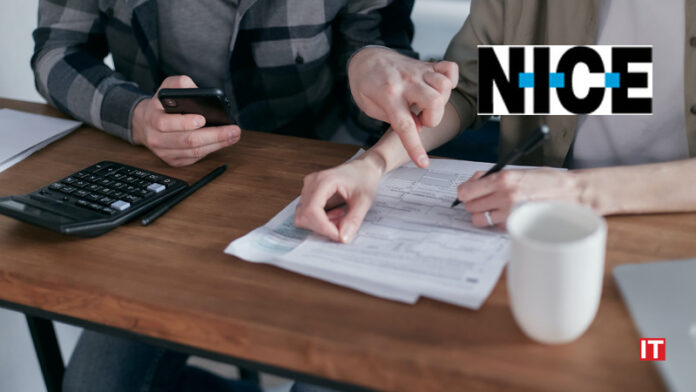 NICE Actimize, a NICE (Nasdaq: NICE) business, was recently recognized by the "Regulation Asia Awards for Excellence 2021" with its award for the "Best Solution in AML/CTF Compliance" in its "Best Solutions – Financial Crime Compliance" category. The Regulation Asia awards program recognizes excellence by firms that help to ensure the highest compliance standards are upheld in the financial industry, and that have shaped the regulatory landscape in the Asia Pacific region.
Also Read: Equifax to Acquire Efficient Hire
Regulation Asia's "Best Solution" category recognizes solutions that financial institutions leverage to meet regulatory demands and stay compliant in the areas related to financial crime compliance. The AML/CTF (Anti-Money Laundering and Counter-Terrorism Financing) award was presented for the best solution "which helps financial firms comply with local, regional, and global AML and CTF regulations, leveraging data analytics, artificial intelligence, machine learning – covering all aspects of financial crime compliance."
"Today's regulations continue to create constant change for financial services organizations, elevating the importance of effective compliance monitoring," said Bradley Maclean, Co-founder, Regulation Asia. "For the third consecutive year, our panel of industry experts have recognized the innovations NICE Actimize offers, this time citing the advancements offered through its anti-money laundering solutions, its ongoing commitment to the Asia Pacific region, and its use of advanced technologies to enhance its portfolio of financial crime compliance solutions. This award also acknowledges NICE Actimize's ongoing commitment to adapting to rapidly changing regulatory requirements."
"We continue our commitment to the Asia Pacific region and thank Regulation Asia's expert panel of judges for recognizing our innovation in anti-money laundering solutions," said Craig Costigan, CEO, NICE Actimize. "NICE Actimize's anti-money laundering solutions are a clear leader when it comes to solving today's increasingly complex challenges. We continue to support our clients as they meet growing regulatory demands and the need to increase operational efficiency."
For further information on the Regulation Asia Awards, please click here.
About Regulation Asia
Regulation Asia is the leading source for actionable regulatory intelligence for Asia Pacific markets. Since 2013, our audience and subscription base have grown to include regulatory bodies, exchanges, banks, asset managers and service providers, allowing us to play a key role in the regulatory agenda. Visit www.regulationasia.com or connect via LinkedIn or Twitter.
About the Regulation Asia Awards for Excellence
The Regulation Asia Awards for Excellence recognizes technology companies, legal and consulting firms, and exchanges that have shaped the regulatory landscape in Asia Pacific, as well as outstanding technology projects both in mature and emerging markets by large tech firms and innovative startups that help meet the requirements of a specific regulatory change infrastructure.
About NICE
With NICE (Nasdaq: NICE), it's never been easier for organizations of all sizes around the globe to create extraordinary customer experiences while meeting key business metrics. Featuring the world's #1 cloud native customer experience platform, CXone, NICE is a worldwide leader in AI-powered self-service and agent-assisted CX software for the contact center – and beyond. Over 25,000 organizations in more than 150 countries, including over 85 of the Fortune 100 companies, partner with NICE to transform – and elevate – every customer interaction