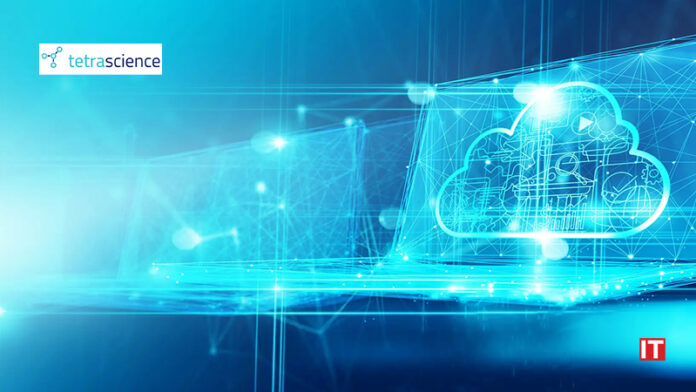 TetraScience, the Scientific Data Cloud company, and Code Ocean, the Reproducible Research Cloud company, announced a partnership to help biopharmaceutical customers accelerate scientific insights by simplifying the path to trusted results using the Tetra Scientific Data Cloud™.
"Code Ocean's innovative research cloud allows researchers to collaborate more quickly and effectively by capturing and sharing the code and lifecycle for computational analyses. This is a significant contribution to reproducibility and collaborative innovation," said Alan Millar, Ph.D., VP, Tetra Partner Network. "Together we help customers maximize the value of the scientific data used for every computational experiment using Tetra Data."
Code Ocean is where computational research is created, organized, and shared in one place based on FAIR (Findable, Accessible, Interoperable, Reproducible) principles. The Code Ocean platform is a leading way for research teams to standardize,track and reproduce computations and discoveries. Research and development organizations benefit from lower IT costs, reproducibility, time savings, and enhanced collaboration.
The Tetra Scientific Data Cloud captures experimental and analytical data from any source and engineers it into Tetra Data — a universally adoptable data format that is liquid, actionable, compliant, and can be used for advanced analytics such as ML/AI. By combining Tetra Data, which is FAIR, with the Code Ocean capabilities, customers can manage the complexity and volume of data required to develop and produce products.
Also Read: Royal Health and SCANSLATED Announce Partnership to Deliver Interactive Patient Friendly Radiology Reports
"By joining the Tetra Partner Network, Code Ocean is taking a major step forward in our goal to provide the best research experience through partnerships with top technology companies," said Simon Adar, CEO and Co-founder of Code Ocean. "With the combination of the Tetra Data and our Reproducible Research Cloud, we're able to offer a cutting-edge solution that prioritizes trust and quality in scientific research. This collaboration will revolutionize the way new drugs and therapies are brought to market, drastically accelerating the pace of discovery and innovation."
"The Tetra Scientific Data Cloud is a one-of-a-kind, purpose-built scientific data cloud optimized to accelerate and improve scientific outcomes. We're closely collaborating with the world's most innovative biopharma companies, scientific vendors, and leading technology companies to transform innovation, " said Patrick Grady, TetraScience Chairman, and CEO. "By joining the Tetra Partner Network, Code Ocean helps the life sciences industry accelerate outcomes that can help improve lives."
SOURCE: PR Newswire