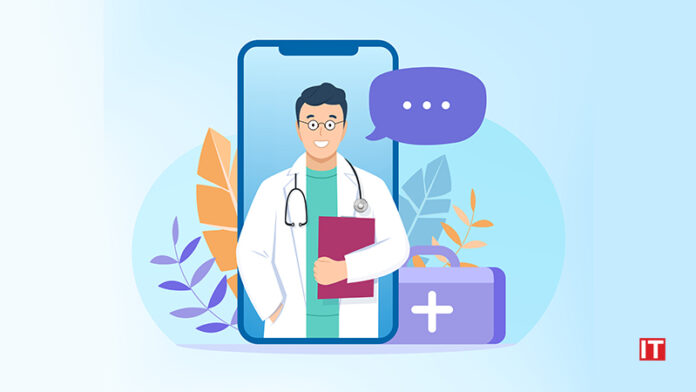 The Concept
The term mHealth (mobile health) refers to the use of mobile phones and other wireless technology in medical care. The most common use of mobile health is to educate consumers about preventive healthcare services via mobile devices. However, mobile health is also used for disease surveillance, treatment support, tracking epidemic outbreaks, and managing chronic diseases.
The availability of wearable devices, combined with advancements in smartphone software and hardware, has resulted in exponential growth in the health apps market. According to recent estimates, there are over 259,000 mobile health apps available on app stores today, with approximately 3.2 billion downloads per year.
Read More: How Rapid Digitization is Driving Innovation in Pharmaceutical Industry in 2022

mHealth Vs. Telehealth
The distinction between mobile health and telehealth is that telehealth refers to all instances of healthcare delivered using modern technology, whereas mobile health refers to the concept of mobile self-care — consumer technologies such as smartphone and tablet apps that allow consumers to collect and interpret their own health data without the assistance or interpretation of a clinician.

In contrast to telehealth, which includes clinician-to-clinician, clinician-to-patient, and patient-to-patient interaction, and RPM, which includes clinician-to-patient and patient-to-patient interaction, mHealth is limited to patient-to-patient interaction (or patient self-interaction).
Consider mobile health to be user-directed health technology that falls into the sports, fitness, and wellbeing categories. Consider it like a smartphone app, whereas telehealth is more precisely defined as clinician-directed remote patient monitoring technology.
How Does It Benefit Us?
The convenience of mobile health is a significant benefit for consumers. Wearable devices and other mobile technology enable users to continuously track and manage specific health data without visiting their healthcare provider. Mobile health can also help bridge care gaps by allowing patients to communicate with their doctor or care team without having to meet in person. Secure messaging, for example, enables doctors to notify parents when their child has been released from the operating room. It also enables healthcare providers to communicate with one another about patients, such as informing a nurse when a patient arrives for an appointment.
Challenges With Mobile Health
The protection of patient privacy is one of the primary concerns with mobile health. Patients' information must be protected in accordance with HIPAA regulations by practices and health systems that use mobile health to transmit it.
Another challenge is determining how mobile and other health technologies, such as electronic medical records, can and should communicate with one another (the interoperability challenge).
With an increasing number of companies attempting to gain a foothold in the mobile health market, practices and health systems are finding it difficult to determine which mobile health apps are the most effective and will best meet the needs of their patients and providers. Finally, the potential of mobile health is only now being realized. It's something to keep an eye on, and it has the potential to change the way healthcare is delivered.
In Conclusion..
Innovators in the mobile health space are also thinking about how the growing number of devices in people's homes, such as Amazon's Alexa or other voice-activated in-home assistants, could do more than just order diapers. 

In a nutshell, mHealth is here to stay. Hospitals and health systems are continuing to investigate new ways to use mobile health to better engage patients, improve patient health outcomes and satisfaction, and even lower costs.