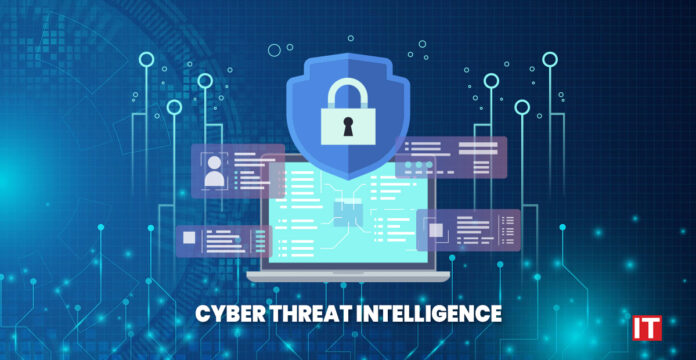 Cyber threat intelligence works like a defense mechanism for companies that are looking to fight more sophisticated advanced persistent threats by upgrading their response and detection programs. While malware is an enemy's tool, the true threat comes from people (cybercriminals)  and cyber threat intelligence focuses on equipping and preparing people to stay protected from such flexible and persistent threats.
Threat intelligence is actionable information that can develop security strategies while also warning organizations of ongoing and emerging threats. It goes beyond threat indicators or data points without context. An enterprise needs a top-notch, cutting-edge threat hunting or threat management team when encountering a targeted attack. These teams should be equipped with threat intelligence as it is highly necessary for understanding how attackers operate and to counter the threat.
Cyber intelligence enables you to detect, prevent and mitigate cyberattacks by analyzing threat data and giving information about the attackers. Predictive information about the attacker can be availed when the appropriate data is paired with expert analysis. It can gather data about how attackers can gain access, change their course within the compromised network, and effortlessly steal data.
Evolution of Cyber Threat Intelligence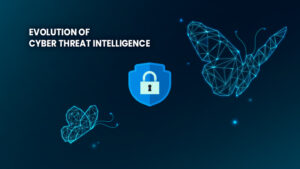 Cyber threats are old news and the intelligence we are using to manage or prevent them still remains the same. It's still old school, one party strives to threaten another, stealing goods, wealth, or data, or using things like goods, clients, etc., as hostage and trying to extort the victim for personal benefits. 
Cyber threat intelligence can prevent such efforts simply through intelligence, learning the tools and techniques of those who would do harm, listening for signs that attacks are being planned, looking for weaknesses that would facilitate the efforts of threat actors, and utilizing connections with others who are on the lookout for suspicious behavior.
It's safe to say that the size of the battlefield is all that has changed. The dark web offers plenty of hidden redoubts and web nests where criminals can hide. Keeping up with the latest challenges is difficult for cyber threat hunting teams.
The true risks can be masked by the increased amount of noise due to the growth of the domain in which conversations happen and new attack strategies are developed. Providers of cyber threat intelligence have reacted primarily by developing AI and big data systems that can collect and analyze the unstructured data.
The HUMAN element in Cyber Threat Intelligence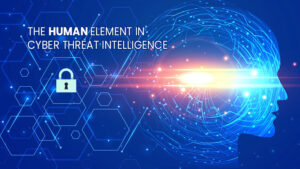 Even with the constantly developing capabilities of AI and Big Data, the evolution of human intelligence in terms of cyber threat intelligence has been much more significant. It may seem paradoxical, yet it isn't the case. Big data and Artificial Intelligence applications might be still developing and there is still room for enhancement. However, the current AI and Big Data tools aren't enough to track the growth of this huge battlefield. 
They excel at collecting huge data sets from known sources of threat and examining them for recognized problems. However, they are less adept at identifying the topics of new interactions or drawing conclusions based on motives and interpretation when both are expressed using code words. The capacity to synthesize data from all the rising threat sources is highly essential for the success of any cyber threat intelligence source because threats don't always come from the same sources.
This is where AI and Big data can be further improvised by deploying human intelligence. The next phase of evolution in cyber threat intelligence is made possible by professionals and expert analysts in human intelligence. They can assist in managing the harvested intelligence and can extract more contextual relevance and meaning from the signals that AI and Big Data systems sniff out from the noisy environment. They can determine who is most likely to be vulnerable to the new threats by analyzing the characteristics of such signals that have been identified.
As the noise level rises, this decision becomes extremely important. There can be and most probably there are more signals in the noise, but until a source of cyber-threat intelligence can successfully identify which signals constitute severe threats for which industries, businesses, hardware users, and other groups that employ threat intelligence data there will be no time left to sort it out since they had too much time to deal with insufficient data.
If humans, as the providers of cyber threat intelligence services, do their jobs properly, consumers of cyber threat intelligence may usually be made aware of few or no threats because the threat data provided to them will be the actual completed threat information that really matters to them. This is the role of human intelligence in cyber threat intelligence that can help the consumers act promptly and intelligently.
Benefits of CTI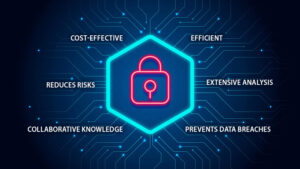 Cyber threat intelligence has become important more than ever. Threat intelligence is used by several businesses to prevent and safeguard their IT infrastructure from a variety of internal and external attacks.
Threat intelligence assists firms in identifying a variety of security threats that could affect their daily operations. Prioritizing these hazards enables firms to implement precautionary measures to reduce the risks. Here are some key benefits of cyber threat intelligence: 
Although it might seem that this cutting-edge technology would be extremely expensive, CTI is actually very affordable and will save your company millions of dollars. A data breach costs corporations millions of dollars in lost revenue as a result of lawsuits, penalties, fees, and reduced goodwill. CTI will prevent your firm from having to incur such huge costs by assisting you in creating a strategy to stop and reduce the effects of cyberattacks.
Bucks Up Your Security Team's Efficiency 
Cyber Threat Intelligence helps the security team be prepared for identifying potential risks to the company and specifying which dangers require immediate response. By detecting threats, the technology will help the team perform more efficiently together so they can concentrate on the most pressing security threats. The system will take care of the rest; the security team will only need to verify and ensure there weren't any false alarms.
Cyber Threat Intelligence Reduces Risks
The more embark on the digital transformation journey the more the cybersecurity threats grow. With increasing cybersecurity trends, there is a growing need for risk mitigation. This is where CTI helps and alerts a company of any potential cybersecurity loopholes that, if addressed quickly, will stop intruders from taking advantage of those vulnerabilities. By doing this, the chance of data loss due to security breaches are reduced and a business's daily operations can function as usual. 
As it thoroughly looks for any suspicious URLs, websites, or IP addresses attempting to access your firm, CTI helps prevent data breaches in organizations. The CTI technology will avoid any data loss if the IP address is determined to be fraudulent by blocking it from connecting to your network.
The Cyber Threat Intelligence system enables cross-organizational sharing of cybersecurity procedures and threat information. Through this collaboration, businesses can find out about new threats that have already harmed them and perform the appropriate countermeasures. Additionally, businesses can exchange tips on how to stop cyberattacks, ensuring that everyone is working together to combat threat actors.
Provides Extensive Cyber Threat Analysis
Cyber Threat Intelligence maintains tonnes of information from earlier attacks and may provide your business with information on the techniques used to carry out such attacks. This analysis also assists in creating reliable security policies that can shield your organization from threats.
Types of Cyber Threat Intelligence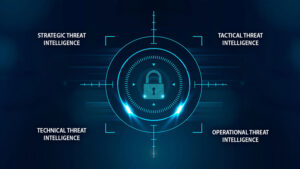 Data that is collected, processed, and analyzed to identify the goals, targets, and attack techniques of a threat actor is known as threat intelligence. Threat intelligence empowers us to take quicker, more data-driven security decisions and move from reactive to proactive behavior in the wake of threat actors. Here are the types of Cyber Threat Intelligence that can help in different scenarios: 
Strategic Threat Intelligence
The threat ecosystem for the organization is established by strategic threat intelligence. Less technical in nature, it is mostly used by executive-level security professionals to guide high-level organizational strategy based on research findings. Strategic threat intelligence can give insights on the organization's threat landscape's vulnerabilities and dangers, as well as potential attack's severity, threat actors, and their objectives.
Tactical Threat Intelligence
The major purpose of tactical threat intelligence is to help the security team comprehend the attack vectors by providing more precise data on threat actors' TTP. They gain knowledge from intelligence about how to develop a defense system to reduce such attacks.
The report contains details about how to identify such attacks and the security system's flaws that attackers could exploit. The findings help in eliminating network vulnerabilities and are used to reinforce current security defenses and controls.
Technical Threat Intelligence
The focus of technical threat intelligence is on threat indicators or the evidence of an attack, which it uses to develop a framework for analyzing such attacks. Threat Intelligence analysts look for indicators of compromise (IOCs), which include reported IP addresses, the content of phishing emails, malware samples, and fake URLs. When TTI is concerned, timing for sharing technical intelligence becomes essential because IOCs like rogue IPs or fake URLs quickly become outdated.
Operational Threat Intelligence
Information concerning the attacks is extremely important for the functioning of operational threat intelligence. It offers a thorough study of factors like attack type, purpose, timing, and execution. It is difficult to gain the information because it is best acquired through hacker chat rooms or their online conversations through intrusions.
Summing Up
Threat data can be analyzed by threat intelligence to enable enterprises of all sizes to better understand their attackers, respond to incidents more quickly, and anticipate a threat actor's next move. This information gives SMBs access to a degree of security that would otherwise be inaccessible. On the other hand, businesses with large security teams can increase the productivity of their analysts while cutting costs and requirements by employing external threat intelligence.
In order to protect your assets and ensure the integrity, availability, and confidentiality of your business, especially in the digital world, it is important to acquire information about potential or current cyberattacks. Cyberattacks not only have the potential to ruin your company's reputation, but espionage may also end up costing you millions of dollars in recovery costs. The key takeaway is, act before a threat turns into an incident and acquire cyber threat intelligence and stay ahead of THREATS.