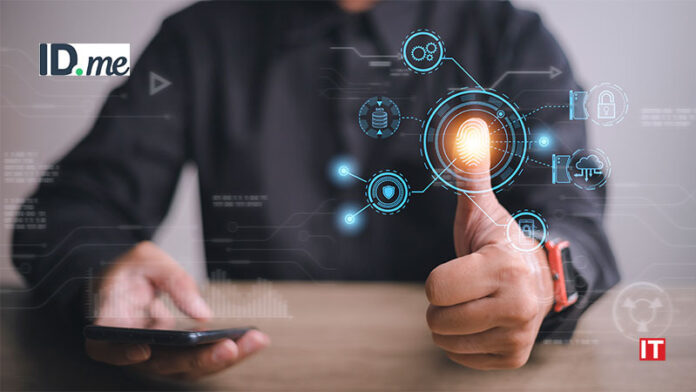 ID.me is a digital identity network that has dramatically expanded access to government services for disadvantaged Americans. Since it was founded, ID.me has pioneered alternative pathways for millions of people to verify their identity online, particularly for individuals who do not have credit history, are underbanked, are without a home, or live overseas and therefore have difficulty accessing government benefits. As has been reported, ID.me has nearly doubled the number of people able to create an IRS account, and made it easier for many Americans — including low income earners and minorities — to access their tax information.
On Fraud Prevention for States:
ID.me provided critical assistance to state unemployment agencies facing a historic amount of fraud and demand from Americans in need. Five states have credited ID.me with helping to prevent $238 billion in fraud. California alone credited ID.me with helping to prevent $125 billion in fraud. The total sum – $238 billion – is more than China's annual defense budget for 2021. National security officials believe the fraud has gotten so large as to constitute economic warfare against the United States. The Deputy Assistant Director of the FBI, Jay Greenberg, said, "It's definitely an economic attack on the United States." Jeremy Sheridan, who directs the office of investigations at the Secret Service, called it "the largest fraud scheme that I've ever encountered."
Also Read: Farmx, Inc. Acquires Automodality, Inc.
On the 

$400 billion

 estimate:
ID.me based our initial estimate on our observations detecting and preventing identity fraud between 2020 and 2021. We had already been helping more than 20 states to address surges in COVID-related benefit applications prior to formulating a perspective on an overall fraud figure.
Department of Labor (DOL) Office of Inspector General (OIG) recently released an audit finding that 42.4 percent of pandemic unemployment benefits were improperly paid in four states they assessed. Further, Michigan reported $8.5 billion dollars in fraudulent payments, a fraud rate of about $850 million for every million residents in the state. The Heritage Foundation also calculated $357 billion dollars in improper payments during testimony to the House Committee on Oversight and Reform.
SOURCE: PR Newswire