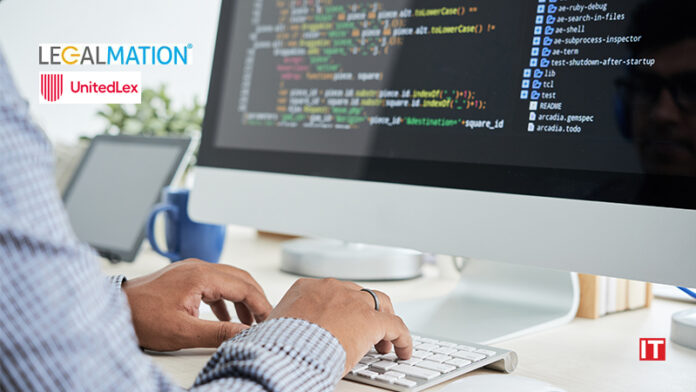 LegalMation, the award-winning generative AI legal technology company and United Lex, the leading data and professional services company, have joined forces to deliver the first-of-its kind legal drafting solutions to both law firms and corporate legal departments.
UnitedLex's Digital First Draft, powered by LegalMation, provides a full suite of drafting services focused on litigation and related workflows. As a key example, one of the world's largest auto manufacturers engaged UnitedLex (through its national coordinating AmLaw 100 firm) to draft discovery responses for the hundreds of vehicle warranty cases it faces each year. Utilizing LegalMation's generative AI capabilities, UnitedLex professionals were able to draft full responses to discovery requests (requests for production, interrogatories, and requests for admissions) in mere minutes. These first drafts were then finalized by the law firm, completely streamlining the initial response drafting process.
The benefits were clear: the law firm could shift associates and paralegals to higher value tasks and the corporate client reduced its legal spend. Particularly suited for high volume litigated matters, this partnership offers unmatched efficiencies that check several boxes in challenging economic environment.
Also Read: Introducing the Game Warden Builder
"We are quite pleased to partner with UnitedLex," said Thomas Suh, Co-founder of LegalMation. "Fully customized to a client's own samples/data, our platform generates full responses to discovery requests (and answers to complaints, demand letters, etc.), which the UnitedLex team can review and finalize before forwarding to a law firm or corporate client, serving as an extension of a law firm's or corporate legal department's team, without the overhead costs. We are just getting started and are thrilled to partner with the innovative and forward-thinking litigation team at UnitedLex."
"The creation of our Digital First Draft service was made possible only through the partnership with LegalMation, which now allows us to add automated drafting services to our suite of analytics and AI-powered solutions for our clients," stated Savitha Masson, UnitedLex's Vice President, Solutions & Advisory. "This partnership will fundamentally disrupt the traditional litigation workflow for the better. Law firms can focus on higher value tasks, while corporate clients can streamline their workflow, achieve more work product consistency, and significantly reduce legal spend."
SOURCE: PR Newswire