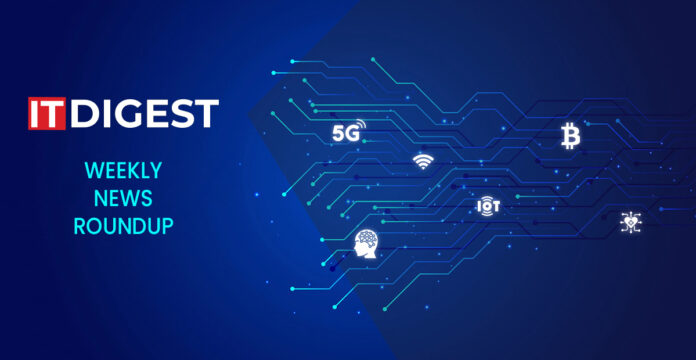 Here is IT Digest's weekly roundup of the top news from global markets. In this fast-paced world, breaking down information helps readers grasp the nuances that follow the news.
In 5G Technology news this week…
Cisco and NTT Collaborate to Bring Private 5G to Enterprise Customers to Accelerate Industry Transformation. Cisco, a worldwide leader in technology, and NTT Ltd., a leading IT infrastructure and services company, announced plans to collaborate to drive Private 5G adoption across the Automotive, Logistics, Healthcare, Retail and Public sectors.
In Business Technology news this week…
WWT and ACG Business Analytics Join Forces to Provide EMEA with Innovative Analytics Solutions. World Wide Technology (WWT), a global technology solutions provider with $17 billion in annual revenue, and ACG Business Analytics have established a strategic agreement to deliver advanced business analytics solutions within Europe, the Middle East and Asia (EMEA). Under the terms of the agreement, WWT will have the exclusive right to sell, support and provide training for the products and services of ACG Business Analytics in the region.
O'Reilly 2023 Tech Trends Report Reveals Growing Interest in Artificial Intelligence Topics, Driven by Generative AI Advancement. O'Reilly, the premier source for insight-driven learning on technology and business, announced the findings of its annual Technology Trends for 2023 report, which examines the most sought-after technology topics consumed by the 2.8 million users on O'Reilly's online learning platform. Each year, this usage data reveals which technology tools are growing in popularity—and which are declining—giving business leaders insight into the trends to watch over the coming year.
In Cloud Computing news this week…
Google Cloud Collaborates with StarHub to Bolster its Cloud Infinity Transformation Program. Google Cloud announced a new collaboration with StarHub, a leading homegrown company from Singapore that delivers world-class communications, entertainment, and digital services. Through this engagement, Google Cloud will support StarHub as it creates an open, secure, scalable, and energy-efficient cloud-native network for enterprises in Singapore.
Fastly Launches Managed Security Service to Protect Enterprises from Rising Web Application Attacks. Fastly, Inc. the world's fastest global edge cloud platform, launched Fastly Managed Security Service, a premier 24/7 threat detection and response service dedicated to helping organizations significantly reduce the risk of web application attacks and associated business costs due to lost transactions. Available to Fastly's global Next-Gen WAF customers, Fastly Managed Security Service further demonstrates the company's commitment to helping global marquee customers deliver innovative, secure digital experiences to their users.
In Computer Science news this week…
Appy Pie Introduces Artificial Intelligence to App Making with its new AI App Generator. Appy Pie App Builder, the leading mobile app builder platform, has now introduced artificial intelligence (AI) to the app-making process with its new AI App Generator. The AI-powered app development platform will allow users to build and launch apps much faster than other methods. With Appy Pie's AI App Generator, users need only enter a text describing the type of app they require and their preferences, which the platform will convert into a fully functional mobile application.
Opera announces collaboration with OpenAI to realize AIGC Ambitions. Opera, one of the world's leading browser developers, announced a collaboration with the leading artificial intelligence research laboratory OpenAI. This news comes two weeks after Opera announced its plans to expand its existing AI program by entering the AI-generated content (AIGC) space through its own solutions and existing partnerships.
In FinTech news this week….
Octane Completes $407 Million Asset-Backed Securitization, Upsize from Initial $305 Million Target Issuance. Octane® (Octane Lending Inc.®), the fintech revolutionizing the buying experience for major recreational purchases, announced that it has closed a $406.9 million securitization ("OCTL 2023-1") collateralized by its fixed-rate installment powersports loans. This is the largest of Octane's seven transactions to-date and the first to receive a AAA-rating from both Standard & Poor's (S&P)* and Kroll Bond Rating Agency (KBRA)**.
Cloud Security Leader Wiz Announces $300 Million Series D Financing Round at $10 Billion Valuation. Three years from establishment, Wiz, a leader in cloud security, has raised $300 million at a $10 billion valuation led by Lightspeed Venture Partners and existing investors Greenoaks Capital Partners and Index Ventures. Valued at $10 billion, Wiz is now the world's largest cybersecurity unicorn and fastest SaaS company to achieve a $10 billion valuation.
In HealthTech news this week…
ConcertAI's TeraRecon, in Us2.AI Partnership, Integrates AI-Enabled Echocardiography Decision Support into Eureka Clinical AI Platform. ConcertAI's TeraRecon Eureka Clinical AI SaaS platform brings artificial intelligence (AI) and Deep Learning technologies to fully automate a complete echocardiography or heart ultrasound report. Us2.ai's FDA-cleared and CE Marked echocardiogram viewing and measurement tools can improve and speed the coordination-of-care for patients with suspected heart disease, the leading cause of death worldwide.
Pulsepoint Launches All-Channel Measurement for Insight-Driven Consumer Activation in Partnership With Komodo Health. PulsePoint, a technology company revolutionizing health decision-making in real time, announced the launch of integrated direct-to-consumer (DTC) measurement solutions in partnership with Komodo Health, a leading healthcare technology company that has built the industry's most complete and connected view of patient encounters.
In Information and Communications news this week…
Ribbon Cloud Native Solutions Enable Operators to Simplify Deployment of Telecom Network Services. Ribbon Communications Inc, a global provider of real time communications technology and IP optical networking solutions to many of the world's largest service providers, enterprises, and critical infrastructure operators to modernize and protect their networks, today announced that its Core SBC, PSX and RAMP can now be deployed in a containerized, cloud-native environment.
Cisco and NTT Collaborate to Bring Private 5G to Enterprise Customers to Accelerate Industry Transformation. Cisco, a worldwide leader in technology, and NTT Ltd., a leading IT infrastructure and services company, announced plans to collaborate to drive Private 5G adoption across the Automotive, Logistics, Healthcare, Retail and Public sectors.
Article of the Week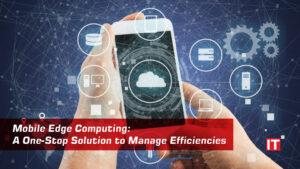 The goal of mobile edge computing (MEC), also known as multi-access computing (but we'll get to that later), is to bring computer power as close as possible to the end user. Many refer to it as "the edge of the edge." Sounds a little obscure? Fundamentally, the idea behind MEC is to process data as soon as it is captured, in close proximity to the location.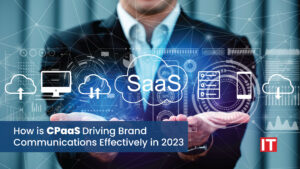 What is branding if not communicating your message to your consumers? Brands become big when your message reaches the right audience, at the right time. This exact communication is facilitated by Communications Platform as a Service aka CPaaS.