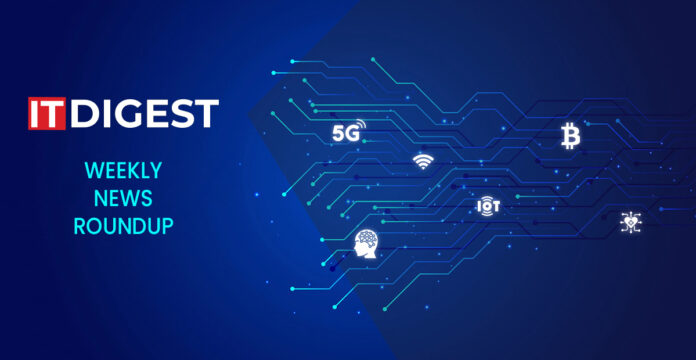 Here is IT Digest's weekly roundup of the top news from global markets. In this fast-paced world, breaking down information helps readers grasp the nuances that follow the news.
In Business Technology news this week…
Trianz Earns 2023 Great Place to Work Certification in the US and India. Trianz, a global digital transformation technology and services firm, is proud to announce that it has been certified as a Great Place to Work in the US and India two times in a row. This year, 91% of the employees said it's a great place to work.
In Cloud Computing news this week…
Appy Pie Connect's App Integrations Boost Productivity for Remote Workers. Appy Pie Connect, a leading cloud-based workflow automation SaaS, now supports an ever-growing range of AI-powered app integrations aimed at boosting productivity for remote workers.
Outreach Introduces Outreach Data Sharing on the Snowflake Data Cloud. Fastly, Inc. the world's fastest global edge cloud platform, launched Fastly Managed Security Service, a premier 24/7 threat detection and response service dedicated to helping organizations significantly reduce the risk of web application attacks and associated business costs due to lost transactions. Available to Fastly's global Next-Gen WAF customers, Fastly Managed Security Service further demonstrates the company's commitment to helping global marquee customers deliver innovative, secure digital experiences to their users.
In Computer Science news this week…
Microsoft AI Solutions for Business Drive Innovation and Connection. A NYC area Microsoft Partner highlights AI-powered Microsoft business solutions in a new article on the eMazzanti Technologies website. The informative article first discusses the potential of artificial intelligence (AI) and Microsoft's commitment to balance innovation and responsible progress.
ActiveFence Acquires Rewire as it Builds the Next Generation of AI for Trust & Safety. ActiveFence, whose mission is to protect online platforms and their users from malicious behavior and harmful content, announced that it has completed the acquisition of Rewire, a London-based startup that's building AI for online safety.
In FinTech news this week….
River and Bitcoin Magazine Announce Lightning Partnership to Drive the Adoption of Bitcoin. River Financial Inc.is a leading Bitcoin technology company that offers Bitcoin brokerage accounts, Lightning, and mining. Today, River has announced a partnership with Bitcoin Magazine—the media publication behind the Bitcoin Conference in Miami.
In HealthTech news this week…
Live Remote Cardiac MRI Exam to Showcase Vista.ai's Automated and Virtual Scan Capabilities at ACC.23/WCC. Vista.ai, a pioneer and leader in automated MRI solutions, announced that Dr. Michael Salerno, Chief, Cardiovascular Imaging at Stanford Health Care, will conduct a live remote cardiac MRI (CMR) scan using the company's One Click MRI software at the American College of Cardiology's 72nd Annual Scientific Session Together With World Heart Federation's World Congress of Cardiology (ACC.23/WCC).
Veta Health and Interactive Digital Solutions (IDS) Announce Strategic Partnership. Veta Health and Indiana-based Interactive Digital Solutions (IDS) announced today their strategic partnership to expand IDS's virtual care offerings through an exclusive reseller agreement.
In Information and Communications news this week…
Andrea Bendzick Promoted to President and CEO of Astreya. Astreya, a leading provider of IT-managed services, is pleased to announce the promotion of Andrea Bendzick to the position of President and CEO. Since taking on the role of President in February 2022, Bendzick has overseen Astreya's strategic direction, services portfolio, and global expansion efforts in key international markets. Under her tenure as President, Astreya has achieved strong double-digit  growth and acquired several new, prominent clients.
Rocket Software Enhances its Rocket Modernization Suite for IBM i to Empower Organizations to Extend and Enhance Value of IT Investments. Rocket Software, Inc., a global technology leader that develops enterprise software for some of the world's largest companies, unveiled significant enhancements to its Rocket Modernization Suite for IBM i, a comprehensive portfolio of products developed to enable organizations to modernize and optimize their investments in IBM i systems.
Article of the Week
How Are Availability Zones At The Core of Efficient Cloud Services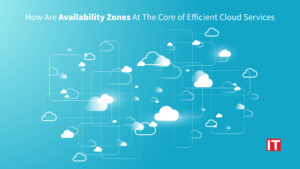 The geographic locations of cloud data centers are referred to as availability zones. Different regions provide varying levels of service quality in terms of latency, solution portfolios, and costs. Large providers have availability zones all over the world.
An availability zone is a separate data center within a single region. There are multiple data centers in each availability zone, and no single data center is shared by multiple availability zones.