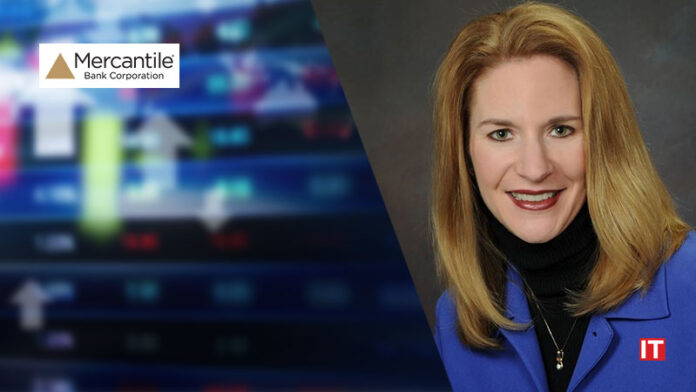 Mercantile Bank Corporation, announced the appointments of Amy L. Sparks, CPA and Nelson F. Sanchez, CPA to the Bank's Board of Directors in the second half of 2022.
"We are thrilled to welcome two new Directors who bring a wealth of experience in business, finance and manufacturing as we expand the diversification of perspectives across our Board. Amy's executive leadership of solidifying financial performance, organizational development, diversifying into new markets and increased employee engagement, coupled with Nelson's deep experience in a variety of business sectors encompassing domestic, international, private, public, and family-owned organizations across start-ups, turnarounds, mergers, acquisitions, joint ventures, and strategic planning will help support our growth as a leading community bank," said Robert B. Kaminski Jr., President and Chief Executive Officer of Mercantile.
Also Read: Indonet Partners with Juniper Networks for Intent-Based Networking Software to Automate and Modernize Network Deployment
Ms. Sparks has nearly three decades of demonstrated expertise and success. She is the Owner, President, and Chief Executive Officer of Nuvar, Inc., a Michigan-based manufacturing company specializing in finished product contract manufacturing for the office furniture, health care, education, appliance and transportation industries. Ms. Sparks is also a Certified Public Accountant and currently serves on the Grand Valley State University Seidman School of Business Dean's Advisory Board and is the West Michigan Chair of the Great Lakes Women's Business Council.
Mr. Sanchez is a strong finance executive with broad strategic leadership experience in all aspects of finance, operations, marketing and general management. He is the Chief Operating Officer of RoMan Manufacturing, Inc., where he has also served as the Chief Financial Officer. Nelson is a Certified Public Accountant, is fluent in Spanish and has an extensive background in leadership and diversity training. He serves on various boards and committees in the West Michigan community, including the Grand Rapids Community Foundation, Grand Rapids Chamber of Commerce and Holland Home.
Based in Grand Rapids, Michigan, Mercantile Bank Corporation is the bank holding company for Mercantile Bank. Mercantile provides banking services to businesses, individuals, and governmental units, and differentiates itself on the basis of service quality and the expertise of its banking staff. Mercantile has assets of approximately $5.0 billion and operates 46 banking offices. Mercantile Bank Corporation's common stock is listed on the NASDAQ Global Select Market under the symbol "MBWM."
SOURCE: PR Newswire