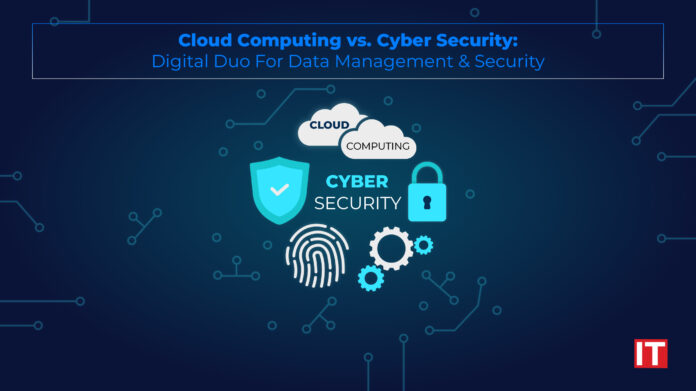 The debate of "cloud computing vs. cyber security" has continued on for a long time. In today's IT world, businesses worldwide generate enormous amounts of unstructured and structured data, resorting to internet-enabled services for adequate data management and security on the web.
Did you know? It has been predicted that there will be over 100 zettabytes of data stored in the cloud by the end of 2025. Imagine a billion terabytes or a trillion gigabytes for your understanding. In short, that's a lot of data on the cloud!
On the other hand, it is expected that cyber crimes will peak at $10.5 trillion annually by the year 2025. According to a PurpleSec survey, nearly 50% of organizations admitted to deploying cybersecurity solutions with artificial intelligence (AI) to secure their data. 
So, when we speak of cloud computing vs. cyber security, do we speak of them as separate elements or a judicious combination to succeed in the digital world? Is cyber security in cloud computing becoming the new thing as the cloud continues to rain cyber threats? Let's find out!
Cloud Computing vs. Cyber Security: Flip Sides of the Same Coin? 
Cloud computing offers numerous advantages, including affordability, the ability to expand, and ease of access. However, it also creates new security concerns and dangers. Hence, it's essential to have robust cybersecurity practices in place to ensure the protected implementation and utilization of cloud computing services. Cloud computing and cyber security may be correlated, but they are distinct fields. Let's bifurcate these two sides:
Side 1: Cloud Computing – The Storage Side
Cloud computing is the data storage side that enables users to use pay-as-you-go pricing methods for cost-efficient and performance-oriented data management. It is the on-demand delivery of computing services including storage and database management over the internet.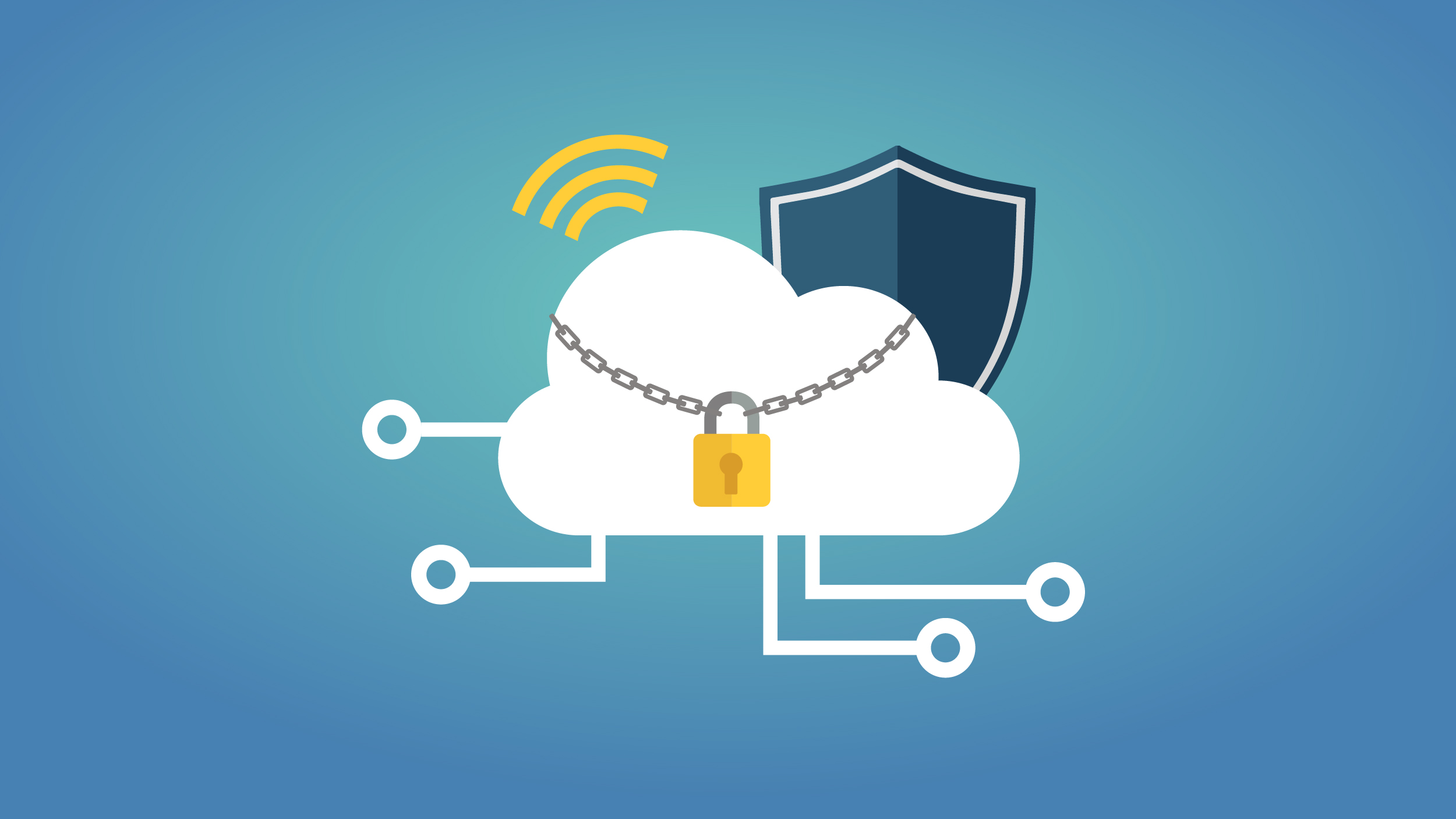 For instance, Amazon Web Services (AWS) is currently the largest cloud computing company in the world. When you think of Amazon, your mind probably trails to online shopping. But primarily as well as initially, Amazon has been dealing in providing cloud computing services to its customers.
According to recent research by Synergy Research Group, AWS currently holds over 32% of the total market share (approximately $130 billion cloud market), followed closely by Microsoft Azure at 20% and Google Cloud nearing 7% of the share. With this ever-increasing disparity between these numbers, AWS has evolved exponentially over the years since its birth in the year 2006. 
Side 2: Cyber Security – The Security Side
Cyber security is the practice of effectively securing an organization's data and assets. It is essential for protecting the information of a business and mitigating the possibility of potential cyberattacks, either from internal or external attackers. It caters to safeguarding digital components including networks, servers, data and other systems from unauthorized access.
For instance, Palo Alto Networks (PANW), headquartered in California in the United States, is the largest cybersecurity firm as of 2023 with an estimated annual revenue valuation of $5.5 billion (according to a market research by ESecurity Planet). Furthermore, Fortinet is prominent for securing strengthened network firewalls and Microsoft is considered the best for Windows Security. 
Cloud Computing and Cyber Security: Key Differences That Set Them Apart
So, until now it's clear that cloud computing services refer to outsourcing a trusted vendor to keep the organization's data and transactions safe. At the same time, cybersecurity is a process to trust the in-house procedures and protocols that drive the job. Let's take a closer look at the differences between cloud computing and cyber security that set the two apart:
Primarily, the accountability of security responsibility of the cloud service provider whereas cybersecurity is the responsibility of the owner of the particular device. 
Scope of Security
Cloud computing security risks are inevitable as it involves a huge chunk of data at hand. When we speak of cloud computing and cyber security, it is observed that cloud computing is only capable of conquering cyberattacks that exist in cloud environments. On the other hand, cybersecurity protects information present on a multitude of domains including PCs, servers and even cloud networks. 

Measures and Maintenance
Cloud computing services have the ability to block unauthorized user access on the cloud, in order to maintain and secure the data stored on the cloud. Whereas cybersecurity requires external security measures by the users themselves to secure the type of data or sensitive information they want to safeguard. This is done through multi-factor authentication or setting strong passwords that are renewed after a short period of time. 
Tackling Threat Detection
Cloud computing vulnerabilities including insecure identity and access management (IAM) are usually tackled by AI to detect and combat security threats. On the contrary, cyber security utilizes both AI and antivirus protection tools to identify and remove cyber threats. Threat management is an extremely fragile procedure and requires upgraded security systems in place to successfully eliminate cyberattacks. 
To sum it all up, cloud computing and cyber security are two distinct practices that are embedded in a virtual bond of a symbiotic relationship. Hence, introducing cloud security to ensure cybersecurity is the new tactic for businesses to rely on cloud computing for both data management and security. 
Which is Better: A Career in Cloud Computing or Cyber Security? 
Cloud computing technology has experienced a boom in recent years as companies want to transform their infrastructure into the cloud. Some popular professions in this field are cloud security analyst, cloud engineer, cloud administrator, and cloud developer, among others that cater to services on the cloud. The certifications essential for understanding the depths of cloud computing before committing to this career include AWS or Azure certifications. 
The career path of cybersecurity professionals is owing to the protection of data from cyberattacks. These could lie in various domains such as IT, health, e-commerce, banking, and many more. This could lead the interested candidates to various designations including cyber security analysts, cyber security engineers, and malware analysts, among others. A few prominent certifications in this field include Certified Ethical Hacker (CEH), CompTIA Security+, CompTIA A+, and Cisco Certified Network Associate (CCNA).
The best way o figure out which is the place for you to go is based on your skills and interests. If you are inclined towards database management and cloud deployments, then cloud computing is the place for you. Whereas, if you wish to dive deep into the world of cyber threats and security, then cybersecurity would be the potential career path for you.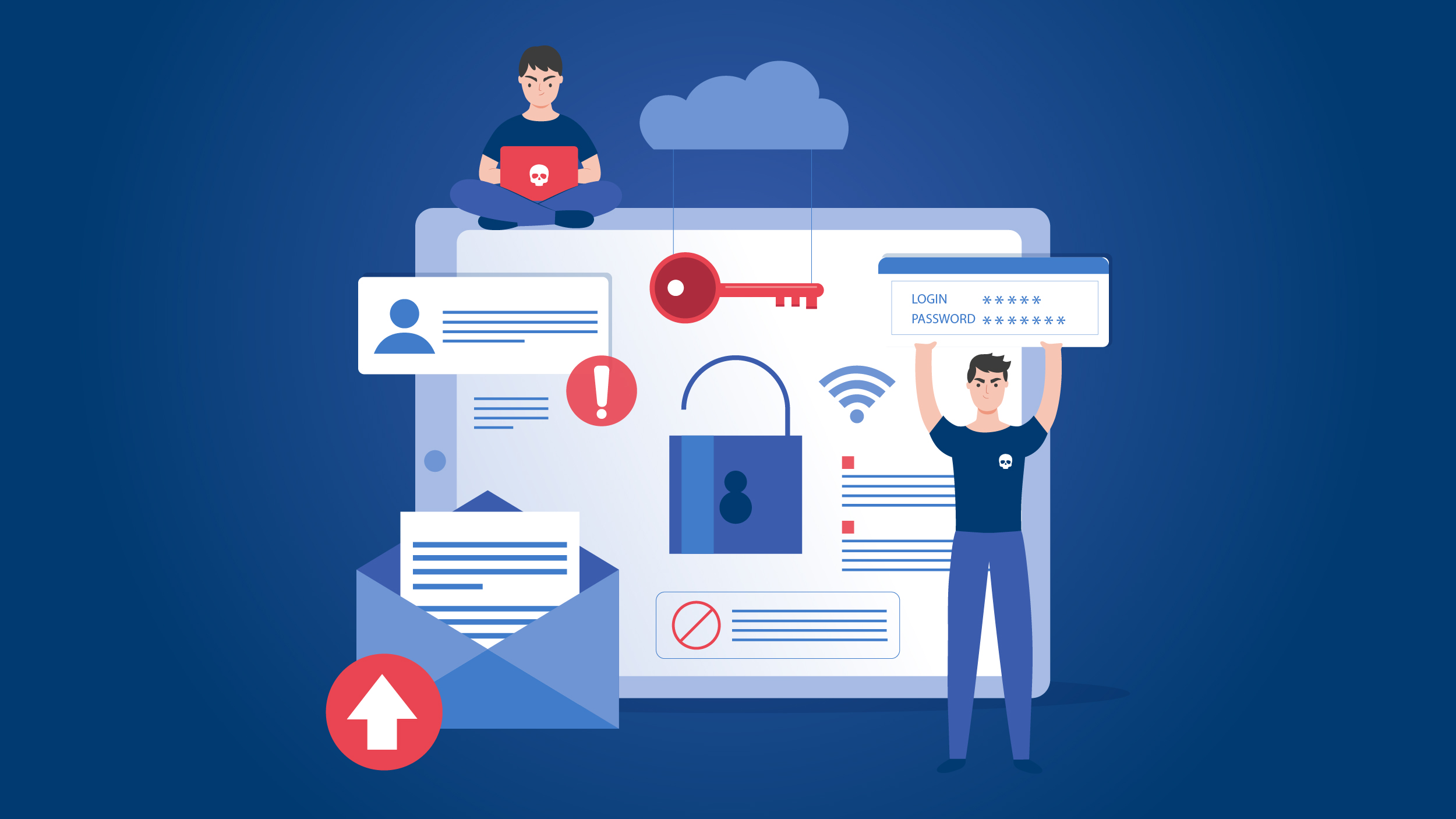 Cloud Computing vs. Cyber Security: Is the Winning Title Shared?
The answer for "cloud computing vs. cyber security" is "trust but verify". In other words, the future lies in cloud computing but cybersecurity will continue to be a huge part of its evolution. To effectively tackle the vulnerabilities of cloud computing, cloud security can only be ensured with efficient and trained personnel who identify and intercept threats.
With the increasing usage of IT volume and emerging  are compelling companies to utilize cloud computing for managing and securing data. In order to cost-effectively manage and secure data, cloud computing, and cyber security go hand-in-hand. In today's day and age, businesses want to transform their work into digital workplaces as an eco-friendly and improved solution. With a better internet connection and wireless technologies, the cloud is expanding as ever. 
Cyber security in cloud computing is an ethical security practice to protect cloud applications from innumerable cybercrimes or attacks. Hence, cloud computing and cyber security are two inseparable components of an organization's present and integral to shaping the future. Cloud computing security risks will only get bigger. The aim is to have the best possible security in place, to shield your business from perilous breaches of data.