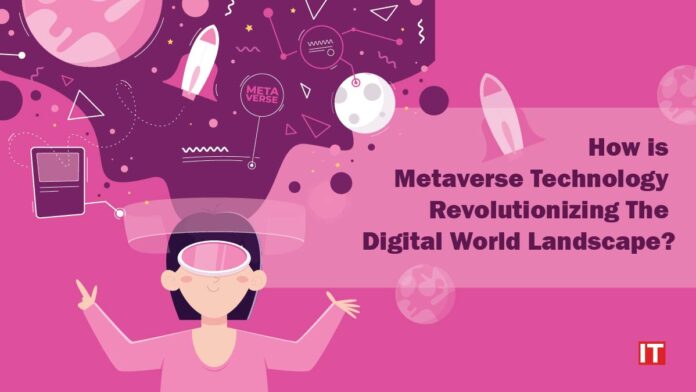 Have you ever wondered about Doremon the cartoon and his special door that enables him to visit any place he wishes. Well you also might get a chance to explore that side of the door just by using some high-tech devices and advancements in technology and stepping into the metaverse!
Yes, just like that, with the help of Metaverse technology, one can explore any place, event or store in 3D virtual reality.
Metaverse came into limelight after the official announcement from facebook was released about rebranding itself as Meta and showcased their interest in focusing on the future of metaverse. So what really is metaverse and how impactful this technology can be for the future generations? This article will help to answer these questions, let's dig in then!
What is Metaverse?
The technology can be simply defined as a massive, interconnected network of virtual spaces. This will enable users to move from one virtual world to another in the metaverse, by wearing virtual reality goggles or maybe augmented reality.
Metaverse employs several cutting-edge technologies including blockchain, non-fungible tokens, social commerce, augmented and virtual reality (AR and VR), and others. The platform provides engagement in real-world activities such as playing, working, studying, shopping and socializing with others through software application. Utilization of metaverse can influence various factors such as employee engagement, customer experience, omnichannel sales and marketing, along with product innovation and community development.
Let's understand these technologies that augment the Metaverse.
Also Read: How is 5G Technology Benefiting Multiple Industries Across The Globe?
1.Blockchain
Blockchain is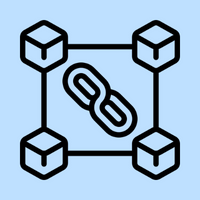 one of the crucial technologies for the development and constant evolution of the Metaverse. It allows enterprises to build decentralized and transparent solutions that can provide digital proof of ownership, digital collectability, value transfer, as well as interoperability. Along with blockchain, cryptocurrencies play an important role as a medium of exchange to support the transfer of value between users while exploring and socializing in the metaverse i.e. 3D virtual space.
Artificial intelligence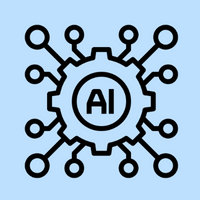 Artificial intelligence has widely captured almost every aspect of an industry. It can be utilized in our day-to-day lives to perform several functions including business automation, strategies and planning, facial recognition, faster computing, and others. AI also enables the creation of immersive virtual spaces, which adds value to the metaverse regardless of the project such as gaming, commercial or others.
Augmented reality (AR) and virtual reality (VR)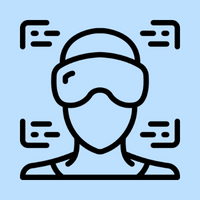 Augmented reality and virtual reality, these two technologies are entry points to the virtual world of metaverse. It provides great engagement to the users. AR technology uses visual elements and graphical characters to morph the real world. Whereas, with VR technology one can create a complete computer-generated digital world that users can experience by using VR headsets, gloves, and some digital sensors.
Internet of Things (IoT)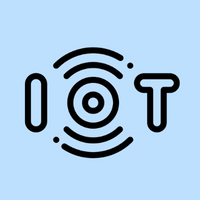 The Internet of things provides a system for the Metaverse. It collects data from the physical world and renders items into virtual space, which helps to increase the accuracy of digital representations. IoT data feeds can also determine the functioning of objects within the Metaverse based on the changing circumstances. It connects the 3D virtual world to real-world devices very easily and enables recreation of real world processes in a digital environment.
How Metaverse Will Impact Future Technology?
Metaverse has already provided many new ways of engaging users. With AR they allow users to visualize their surroundings through attractive digital visuals close just like in games. Whereas VR provides suitable advanced equipment to accommodate futuristic metaverse projects. This will create a whole metaverse eco system for further utilization for marketing, events or shopping purposes in near future. Moreover, with more research on 3D reconstruction technology and 4K HD technology to enhance user experience.
Examples Of Metaverse
The technology is getting a lot of attention and adaptation in recent times. Businesses are willing to take their brand and its marketing to the next level by experimenting with metaverse. They utilize augmented reality and virtual reality to offer new experiences to the customer and improve engagement. To closely understand this we can look at the campaigns organized by companies such as H&M and Ferrari.
1. H&M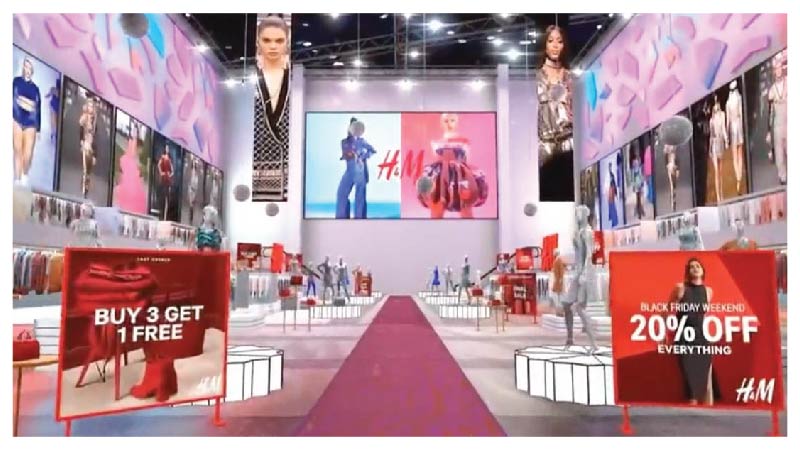 H&M is a very well known clothing retailer who very effectively used the metaverse technology. When a new Star Wars movie premiered in Japan, H&M retailers set up a designer booth in their Tokyo store that allows customers to design their own simple outfit. This way shoppers could put on Magic Leap augmented reality glasses to turn plain black t-shirts into customized apparel that they could actually take home with them.
2. Ferrari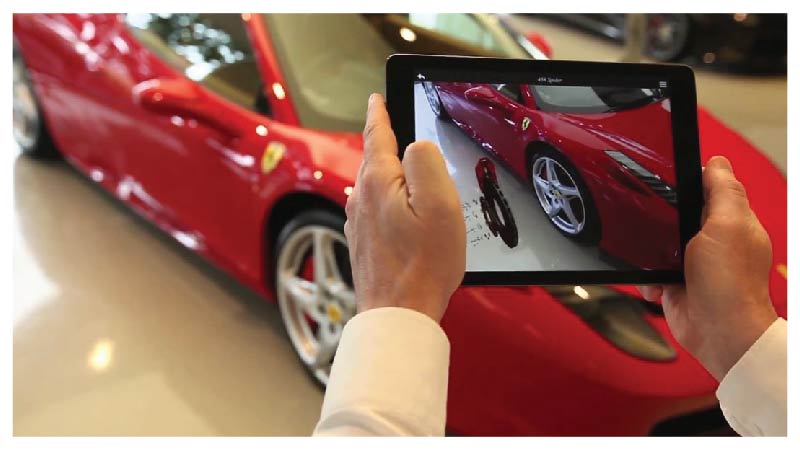 Ferrari was one of the two companies to use AR and VR to enable customers to try on or try out their merchandise. This luxury car company Ferrari, utilized metaverse to showcase their new car models in augmented reality. This way car shoppers were enabled to walk around the cars and even delve into the cars' engines and braking systems.
In addition to these examples some popular examples of metaverse in tech-savvy gaming industry are Decentraland and upland
3. Decentraland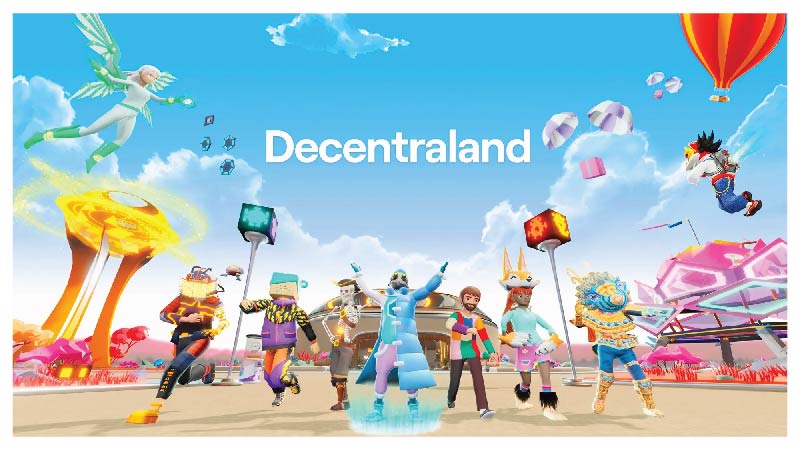 Decentraland is an example of a gaming metaverse. It is nothing but a gaming-based decentralized Metaverse project developed to provide a realistic and immersive virtual world for all the users to create, explore, and trade NFTs. Decentraland allows users to buy land inside the virtual world of metaverse as well as host live events, play games, and do more exciting activities, which can also be possible in the real world.
This gaming platform is powered by a decentralized autonomous organization (DAO), but it is fully owned and regulated by its users. It also allows users to vote for decisions such as feature upgrades and optimization, propose significant changes, participate in governance, and others. In addition to this, decentraland will enable interoperability with multiple other Metaverse projects as its next big upgrade.
4. Upland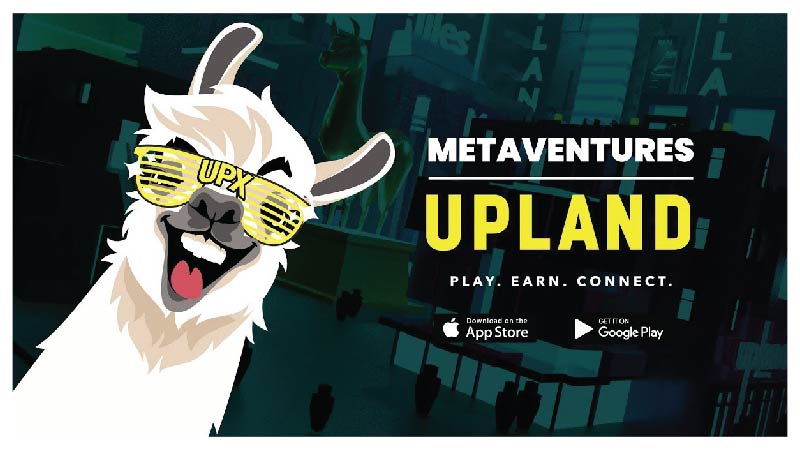 Upland is an example of the real estate metaverse. It is a blockchain-powered gaming metaverse project developed to provide multiple options such as buying, selling, and virtual trading of properties mapped to real-world addresses. In the upland platforms properties are represented via NFTs that users can own to become a digital landowner and trade these NFTs to earn profit in the form of UPX coins.
It is considered to be a unique and helpful application to the metaverse, that can build a digital economy that intends to blur the gap between the digital world and the real world, allowing people to benefit from the utility of both worlds.
Still, current developments in this technology are considered to be at an intermediate stage or work in progress, there is a lot of advancement waiting for us to unfold and get going with virtual reality.