Understanding Digital Twin
Digital Twin Definition: Digital twins are digital replica of a physical object, process, or service. A digital twin is a digital replica of a physical object, such as a jet engine, turbine or wind farms, or even larger items, such as buildings or entire cities. In addition to physical assets, digital twin technology can be used to replicate processes in order to collect data on how they will perform in the future.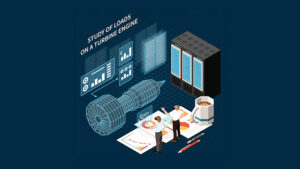 As more complex "things" connect and produce data, having a digital equivalent allows data scientists and other IT professionals to optimize deployments for maximum efficiency and create other what-if scenarios.
Consider a digital twin to be an online platform for testing, creating, and altering real-world objects without actually engaging with them in the real world. Similar technologies were used in various industries long before this concept was created; however, this new definition of the technology has much more potential, power, and scalability that can replicate, monitor, and test virtually anything.
Read More: How Security Operations Centers Are Part and Parcel of Organizations
How do Digital Twins work?
Engineers collect and synthesize data from various sources, including physical data, manufacturing data, operational data, and insights from analytics software, to create a digital twin of any physical asset. All of this data, along with AI algorithms, is fed into a physics-based virtual model.

By incorporating analytics into these models, relevant insights about the physical asset are obtained. The continuous flow of data aids in obtaining the best possible analysis and insights about the asset, thereby optimizing the business outcome. As a result, the digital twin will serve as a real-time model of the physical equipment.
Depending on the requirements and amount of information to be processed, digital twins can be of varying complexity. So, when developing a digital twin, consider its functions: whether it will simply monitor the prototype or alert you to anomalies and suggest solutions based on advanced data analytics.

Virtual models, in general, can be used to monitor, analyze, and optimize the performance of physical prototypes. We can divide their functions into three groups metaphorically: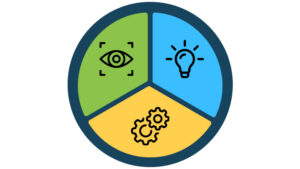 To see — Basic-level digital twins monitor the environment using data from sensors and devices and a software program that visualizes the situation.
To think — What-if models in middle-level Digital Twins can change operational settings to find the best asset or process configuration.
To do — What-if models in middle-level Digital Twins can change operational settings to find the best asset or process configuration.
Types of Digital Twins
In essence, all of these types of digital twins are the same: they virtually represent an object or process and aid in the prediction of key factors such as running time or foreseeable damage. The area of application is where the various types differ.
Parts Specific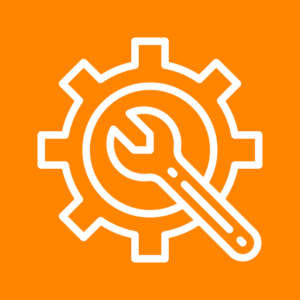 The need for robust parts twinning is the foundation of digital twinning. At this level, virtual representations of individual components enable engineers to comprehend a part's physical, mechanical, and electrical properties. The fundamental level of twinning enables engineers to assess the durability, resilience, energy efficiency, and other characteristics of the individual parts that comprise a product. They can use simulation software to determine how the component will behave under static or thermal stress, as well as in other real-world scenarios.
Asset Specific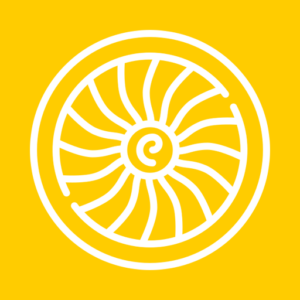 The entire product replica reveals how individual components interact under various conditions, as well as what can be done to improve performance and reliability. Digital twinning can be used to design new technical solutions instead of creating multiple prototypes. This shortens development time and allows for faster iterations. Understanding how parts interact with one another and with their surroundings enables the constituent parts to be optimized, maximizing operating characteristics while minimizing things like mean time between failures (MTBF) and mean time to repair (MTTR).
Process Specific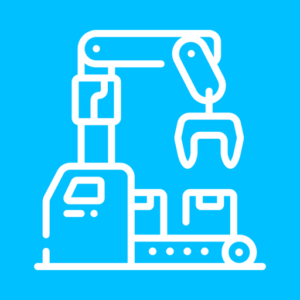 Digital twinning isn't just for physical objects; it can also be used to twin processes and workflows. Process twinning enables the optimization of operations involved in the refining of raw materials and the manufacture of finished goods. Purely business-focused workflows, even those with humans in the loop, would benefit from DT modeling as well, allowing managers to change inputs and see how outputs change without risking upsetting existing workflows, which would otherwise cause business to halt.
System Specific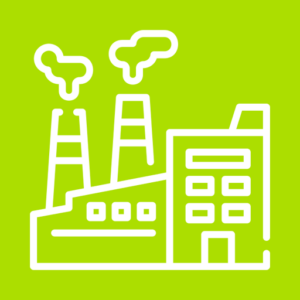 A digital twin of the system makes complex interconnections and interdependencies of products and processes visible. A twinned system can be as large as a multistory building, an electrical grid, or an entire city. They collect massive amounts of operational data generated by system devices and products, gain insights, and create new business horizons in order to optimize all processes and support the system's integrity.
Digital Twin Architecture
The Digital Twin concept's innovative architecture uses data to create a powerful communication mechanism between the physical (material) and virtual worlds. The practical implementation of Cyber-Physical Systems (CPS) architecture in engineering and computer science domains is the goal of digital twin initiatives. To comprehend the technical aspects of digital twins, we must first understand the CPS architecture.
Read More: Co-bots Are Now Colleagues, Integrating Robots in Manufacturing

Cyber-Physical Systems (CPS)
CPS, in a nutshell, is a technical construct that connects physical and virtual domains. CPS's core architecture is to embed communication and computing capacity into physical objects, allowing physical objects to be coordinated, controlled, and monitored virtually. Architectural abstraction and modeling are required for CPS. Based on the models, we can create designs for monitoring physical phenomena such as heat, humidity, motion, and velocity by leveraging computation power, data, and application integration.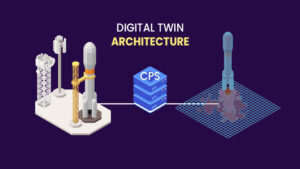 It contains and maps various models of a physical asset, some of which are executable and are referred to as simulation models. However, because not all models are executable, the Digital Twin is more than just a simulation of a physical asset. An asset in this context can be an entity that already exists in the real world or a representation of a future entity that will be built.
A production system's Digital Twin can simulate and test various scenarios for reconfiguration in terms of interdisciplinary aspects such as reliability, energy consumption, process consistency, ergonomics, logistics, and virtual commissioning, among others. As a result, interdisciplinary simulations of various DTs can be carried out with the help of the DT throughout the lifecycle of the Cyber-Physical Production System. The various simulation models that interact with one another form a co-simulation of the entire system and demonstrate CPPS characteristics such as behavior, function, and so on.
CPS can make use of the Internet of Things (IoT) technology stack. In global IoT service providers, CPS can be a part of the IoT ecosystem. The details of the IoT ecosystem can be found in the attached article.
Twinning in Real Time
Aerospace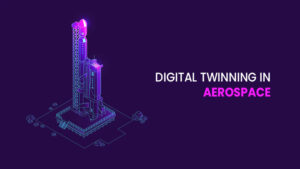 General Electric (GE) developed a digital twin for its GE90 engine, which powers the long-range Boeing 777. Digital Twin and GE have a long history in the aerospace industry due to the fact that they once produced nearly 70% of the engines in the world. As a result, the Digital Twin GE collaboration was partially responsible for the safety of millions of passengers. GE developed a digital twin for its GE90 engine to forecast the deterioration of the aircraft's heart over time.
The twin represents not the entire mechanism, but its composite fan blades, which are prone to spallation or material peeling off due to the impact of rough conditions. This is especially true in regions such as the Middle East, where engines are subjected to an additional damaging factor such as sand. The DT assists in determining the best time for maintenance before problems arise.
Automotive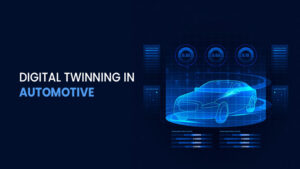 Each new Tesla vehicle has its own digital twin. Sensors embedded in a vehicle continuously stream data about the environment and performance to the cloud-based virtual copy. These feeds are analyzed by AI algorithms to determine whether the car is working properly. If not, the issues are resolved via over-the-air software updates. As a result, Tesla can adapt the vehicle's configurations to different climate conditions, virtually improve its performance, and provide remote diagnostics, reducing the need for visits to service centers.
Energy and Power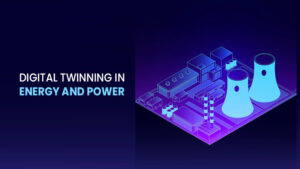 Siemens, Europe's largest industrial manufacturing company and a digital twinning pioneer, created a virtual avatar of its Rolls-Royce-purchased gas turbine and compressor business. ATOM (Agent-Based Turbine Operations and Maintenance) is a digital twin that represents the production and servicing of their turbine fleet, spanning supply chain operations.

ATOM consumes real-time data from multiple sources to thoroughly model the tangles of engine parameters, performance metrics, maintenance operations, and logistics steps throughout the turbine lifecycle. It assists stakeholders in making better investment decisions by running various what-if scenarios and visualizing the results.
Architecture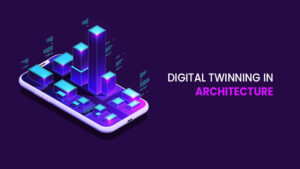 Automatic Building Energy Modeling, or AutoBEM for short, allows for the creation of digital twins for any building in the United States. The project took five years to complete and will be available in 2021, according to the developers at the Department of Energy's Oak Ridge National Laboratory.

AutoBEM generates energy profiles of structures using public information such as satellite imagery, street views, light detection and ranging (LIDAR), prototype buildings, and standard building codes. A twin reflects a building's height, size, and type, as well as the number of windows and floors, building envelope materials, roof type, and heating, ventilation, and cooling systems.
Pioneers in Digital Twinning Industry
Creating a digital twin is difficult, and there is currently no standardized platform for doing so. Unlike many emerging technologies, which are driven by startups, commercial digital-twin offerings are courtesy of some of the field's largest digital twin companies.
IBM Digital Twin Exchange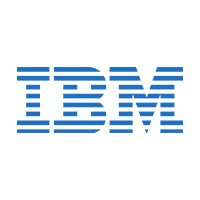 It functions as a virtual store where businesses can search for, buy, and download digital twins or data related to them from various manufacturers. The collection includes 3D CAD models, bill of material (BOM) lists, engineering manuals, and other materials. They can be used in conjunction with IBM Maximo asset management software to forecast asset performance and schedule maintenance operations based on new data.
Azure Digital Twins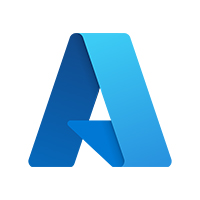 It is a platform-as-a-service (PaaS) for visualizing physical environments that include all connected devices, locations, and occupants. Spatial graphs are used to represent the relationships between these objects. The service works in conjunction with the Azure IoT Hub, which collects data from IoT sensors and other Azure services.
GE Digital Twins software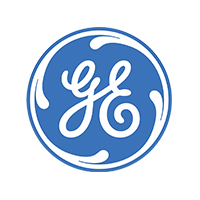 It enables businesses to quickly create digital twins and derive value from them by utilizing "blueprints" from their catalog. GE's three main focus areas are manufacturing assets, grid networks, and production processes. DT software is powered by machine learning and is integrated with GE's Predix IIoT platform.
Siemens NX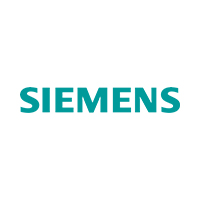 It provides the next generation of design, simulation, and manufacturing solutions to help businesses realize the value of the digital twin. NX provides an integrated toolset that coordinates disciplines, preserves data integrity and design intent, and streamlines the entire process, supporting every aspect of product development, from concept design through engineering and manufacturing.
In Conclusion
Since increasing amounts of cognitive resources are constantly devoted to their use, the future of digital twins is nearly limitless. As a result, digital twins are constantly learning new skills and capabilities, allowing them to generate the insights required to improve products and processes.