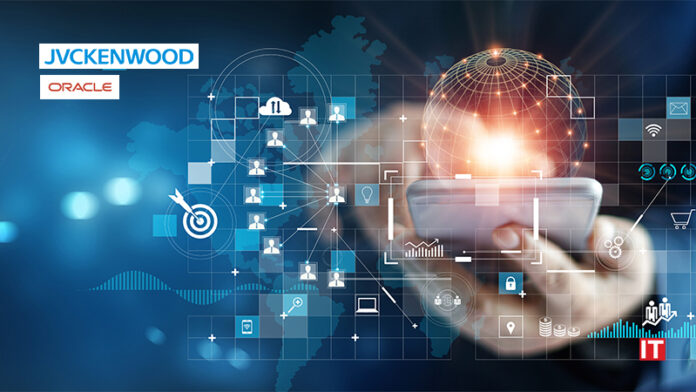 JVCKENWOOD Corporation, a leading video, audio and telecommunications manufacturer in Japan, has implemented Oracle Fusion Cloud Enterprise Resource Planning (ERP), including Oracle Fusion Cloud Enterprise Performance Management (EPM), to help simplify and standardize financial planning and analysis, increase productivity, reduce costs and improve controls.
Founded in 2008 after the merger between two leading electronics brands, JVCKENWOOD aims to provide audio visual products, services, and solutions that provide excitement and peace of mind to customers. The merger resulted in multiple legacy business systems with manual processes and complicated interfaces, which made it increasingly difficult for the management team to gain fast and accurate insights. To improve business visibility and enhance decision-making, JVCKENWOOD decided to consolidate financial processes by modernizing on Oracle Cloud ERP.
Also Read: Octane Completes $407 Million Asset-Backed Securitization, Upsize from Initial $305 Million Target Issuance
"We have been working on a company-wide digital transformation to enhance operational processes, increase employee productivity, and maximize our business margin," said Yoshio Sonoda, director, managing executive officer, chief technology officer, chief information security officer, JVCKENWOOD Corporation. "Oracle Cloud ERP enables us to standardize and automate our finance processes on a single platform and provides us with the visibility and intelligence needed for more strategic decision-making."
With Oracle Cloud ERP, JVCKENWOOD can consolidate multiple systems onto a single integrated finance platform and eliminate manual processes to help increase productivity, help reduce costs, and improve controls. Additionally, JVCKENWOOD can drive accurate, connected plans, and leverage predictive intelligence, scenario modeling, and built-in best practices to better navigate uncertainty across its business.
"With a strong track record for providing market-leading solutions and extensive experience building trust and operating in the Japanese market, Oracle is well-positioned to help JVCKENWOOD increase efficiencies and realize a faster time to value," said Hiroyuki Yoshinami, vice president, Cloud Applications, Oracle Japan. "With Oracle Cloud ERP, JVCKENWOOD can improve productivity, drive continuous innovation and more effectively deliver the trusted products and services its customers have come to expect."
SOURCE: PR Newswire