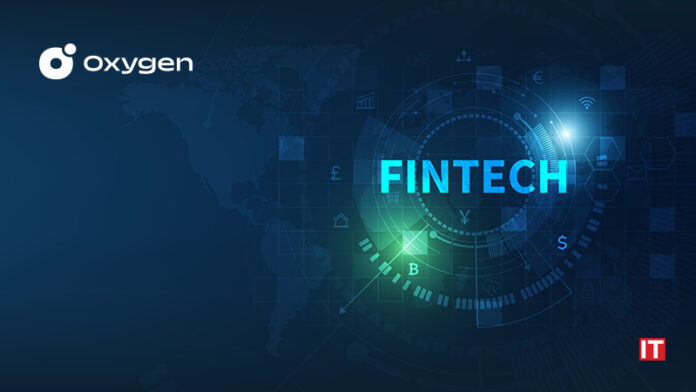 Digital banking platform Oxygen announced $20 million in Series B funding – led largely by return investors – and the appointment of David Rafalovsky as Chief Executive Officer (CEO). Oxygen will use the funds to increase investment in product development and user experience around its core financial technology solutions, and to expand its workforce to meet growing demand.
Oxygen provides flexible, all-in-one digital banking services to both consumers and small businesses seeking modern financial solutions. As the first and only neobank in the U.S. to launch with both the consumer and small business in mind, the company continues to attract investment based on its rapid growth trajectory and highly engaged customer base. Today's announcement follows a strong track record of fundraising with investments that included Y Combinator, 1984.vc, Rucker Park and Possible Ventures, in addition to celebrity and prominent fintech investors Frank Strauss, Global CEO of the Private & Commercial Bank for Deutsche Bank AG; William Hockey, co-founder of Plaid; Ankur Nagpal, founder and CEO of Teachable; Peter Treadway; and all-time NFL great Larry Fitzgerald.
In alignment with its record of top-tier partnerships, Oxygen has announced the strategic appointment of David Rafalovsky as CEO. Rafalovsky becomes a major equity shareholder and succeeds Hussein Ahmed, founder of Oxygen, in the role. Ahmed launched Oxygen in January 2020 and will remain with the company in the new role of Chief Product Officer.
Also Read: KeyBank Leverages Blend to Deliver Digital Mortgage Application Process for Clients
"This marks a new era at Oxygen where we will build upon the incredible foundation created by Hussein and the Oxygen team. I look forward to charting the path forward for the company, building world class solutions for small businesses and gig economy participants. Not only are small businesses driving the U.S. economy, but they also keep the American dream alive. According to the U.S. Small Business Association, small businesses of 500 employees or fewer make up 99.9% of all U.S. businesses – Oxygen is planning to play a significant role enabling small businesses success" said David Rafalovsky, CEO of Oxygen.
A tech-first operational expert, Rafalovsky brings more than 25 years of domestic and international banking experience to take Oxygen into its next growth phase, having led the design and rollout of many innovative technology products for the world's largest financial institutions and IT organizations.
SOURCE: PR Newswire