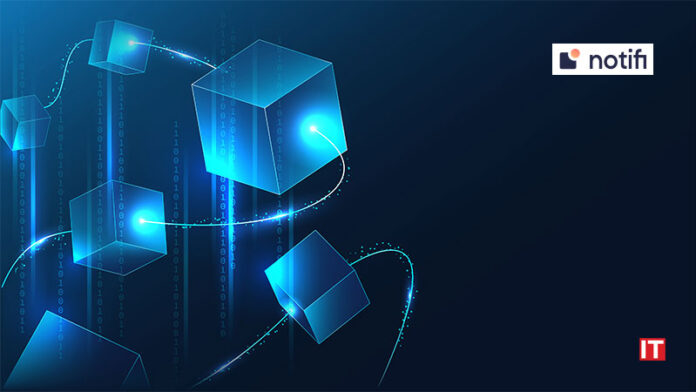 Notifi, the cross-chain messaging infrastructure layer for web3, is excited to announce its support for the Arbitrum Blockchain. With this integration, Arbitrum users can now receive real-time notifications from their favorite dApps on the blockchain through SMS, email, Telegram, wallet-to-wallet DMs, and more.
Notifi aims to solve the broken communication problem in web3 between users across different dApps and blockchain ecosystems. By launching its SDK support and Notifi Hub on Arbitrum, the platform takes a significant step towards achieving this goal. Arbitrum, a Layer 2 solution compatible with Ethereum smart contracts, has seen tremendous growth in the past year, making it an attractive option for developers due to its affordability, speed, and scalability.
Also Read: Vannevar Labs Announces $75M Series B Funding Round
With the Notifi Hub, Arbitrum users can now keep track of their web3 activity and notifications in one accessible and user-friendly location across all their wallets and supported blockchains. Meanwhile, the Notifi SDK allows developers on Arbitrum to create and manage notifications for their dApps without needing to build out the infrastructure.
Notifi is also thrilled to announce its launch partnership with Vesta and SynFutures, two prominent DeFi protocols native to Arbitrum. Vesta has added Notifi to improve the user experience by providing alerts for general announcements and liquidation threats, while SynFutures has integrated Notifi to provide key information to its traders in near-instant time. This allows users to receive real-time alerts wherever they are and on the channels they choose, making monitoring DeFi positions less time-consuming.
SOURCE: PR Newswire