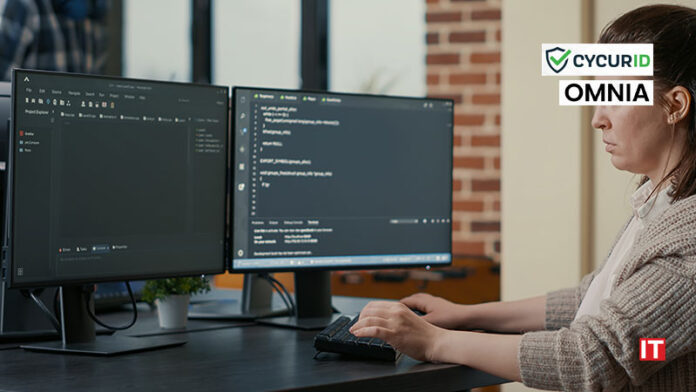 CycurID Technologies Ltd., is pleased to announce their working partnership with OMNIA.
CycurID (pronounced "Secure ID") Technologies Ltd. is a Canadian-based digital identity management and cybersecurity firm that has developed a reusable digital identity app, imme™ (pronounced "I'm me"), that uses adaptive Artificial Intelligence, Biometric Authorization and Zero-Knowledge Protocols to provide full privacy of users' data with no individuals credentials or any data being stored or kept by CycurID or their partners.
Also Read: Vannevar Labs Announces $75M Series B Funding Round
Gord Jessop, CycurID's COO/Co-Founder, said, "We firmly believe that privacy, security, and authentication are the keystones to everything in the digital economy. As a company, we want to lead the market in the implementation of security and privacy best practices for all online transactions. It was that thought process that led us to partner up and work with OMNIA."
CycurID approached OMNIA to provide additional privacy to a user's transactions on the blockchain. OMNIA adds an extra layer to CycurID's KYC and AML processes by expanding their risk controls with real-time prevention tools.
DeFi transactions can be tracked even before they get mined, compromising a user's privacy. OMNIA prevents this by obfuscating users' off-chain data, thus safeguarding it against front-running attacks. OMNIA is the first blockchain infrastructure provider to protect systems in real time from illicit activities and enables CycurID to embed a permanent privacy protection protocol into their imme™ wallet for DeFi swaps. In addition to the privacy layer, OMNIA provides imme™ users with a redundant node infrastructure for crypto transactions so they never miss a transaction.
Cristian Lupascu, OMNIA's CEO and Co-Founder stated, "Back in 2021, OMNIA were the only pioneers who were advocating for the adoption of off-chain privacy in the Web3 space. A true private and secure channel is only achieved if it has an end-to-end approach. OMNIA's mission is to improve the security and privacy for all persons in the entire Web3 space and we are excited to be working with the CycurID team who share our belief in an individual's right to privacy and digital security in the online world."
SOURCE: PR Newswire