The blockchain market is worth trillions of dollars. Unbelievable? Well, for us also. 
Though, that's what Gartner has predicted at the advent of the next decade aka – 2030s. These forecasts make it obvious why so many venture capitalists are supporting blockchain company concepts.
Though blockchain startup ideas resonate with crypto in your mind, it does not stop there. The use of blockchain technology seems to be widespread. Online, new cryptocurrencies are becoming increasingly popular, and it's probable that you know people who have already begun investing in them. You could even be curious about how blockchain technology can be applied to fields other than finance and investing.

Through a decentralized network of "nodes," blockchain connects transactions (anonymous servers located all over the world). These transactions are linked together in a chain, or ledger, which those nodes automatically confirm. This complex and tamper-proof method involves timestamping and logging a confirmed transaction by numerous nodes around the globe.
Iplytics reports that even though there were only 66 blockchain firms created in 2012, the overall number of blockchain startups grows every year. In the first half of 2022 alone, there were 1199 investment rounds, raising a staggering $30.3 billion.
The Blockchain Startup Ideas Transforming 2023
This post will outline a few blockchain project ideas that turned into companies to keep an eye on in 2023. We've reviewed a long range of promising blockchain startup ideas, but there are a few we believe you should keep an eye on.
CEO Brian Platz and Executive Chairman Flip Filipowski co-founded Fluree PBC in 2016, and the company has its headquarters in Winston-Salem, North Carolina. With its data management platform, Fluree is a technology leader in the "data-first" movement. It ensures data integrity, makes it easier to share data securely, and fuels data-driven insights.The Fluree platform organizes blockchain-secured data in a scalable semantic graph database — establishing a foundational layer of trusted data for connected and secure data ecosystems. The company's foundation is a set of W3C semantic web standards that facilitate trusted data interoperability.
Constellation Network is a distinctive Web3 framework that enables anyone to create and run a blockchain-based business. The platform includes a strong ecosystem of tools, products, and initiatives as well as a free, open-source infrastructure that are all geared to support people and enterprises in succeeding in the developing stakeholder economy. It is the only Blockchain technology in the world created specifically for Big Data, offering the foundation for a free, decentralized market for data as well as a business-grade software solution for data quality and provenance. It is scalable, affordable, secure, and simple to integrate.

CertiK 
As a leader in blockchain security, CertiK uses top-tier AI technology to safeguard and keep an eye on smart contracts and blockchain protocols. The goal of CertiK, which was founded in 2018 by professors from Yale and Columbia universities, is to protect the web3 world. CertiK brings cutting-edge academic ideas to the business world, enabling mission-critical applications to scale safely and accurately.

CertiK is a true market leader in blockchain security and one of the fastest-growing and most reputable companies in the industry. Nearly 4,000 Enterprise clients have used CertiK services, over $360 billion worth of digital assets have been safeguarded, and nearly 70,000 flaws in blockchain code have been found so far.
PhunCoin
The Phunware and IBM network is called PhunCoin. It claims to be the first of blockchain app ideas that offers the solutions, goods, information, and services required to draw in, control, and pay for the user base of mobile applications. Phunware became the first firm in history to be listed on the NASDAQ and raise $100 million in venture capital while simultaneously conducting a Security Tokens Offer (STO).

Focusing on Fortune 1000 retail and hospitality brands is PhunCoin Blockchain. One needs to install the Phunware Loyalty SDK to start using it. Following that, businesses can introduce their own loyalty programs and award clients with the Phun cryptocurrency, which can be acquired and exchanged for goods, special offers, bonuses, and participation in promotions.
IPwe
The first Global Patent Register (GPR) will enable market players to come together, engage, and communicate with one another without the need for middlemen or outside regulation. At IPwe, you can quickly and easily analyze patent portfolios, sell and buy patents, pay the necessary fees, and enlist the help of outside companies for services like insurance, financing, and patent valuation.

IPwe started functioning properly in December 2018. The system receives more than 5,000 transferred patents. More than 100 patents worth $3 million were sold in the platform's first exchange between users. Transaction times have been cut in half. The price has also significantly gone down.
Business Opportunities with Web3
Like any new technology, Web3 offers a wide range of lucrative commercial prospects especially, blockchain startup ideas. Web3, which is widely regarded as the next iteration of the internet, has rewritten historical norms about user experience, asset ownership, and data control for online services. By placing a strong emphasis on giving users improved data protection, privacy, and scalability, Web3 reimagines the idea of the internet.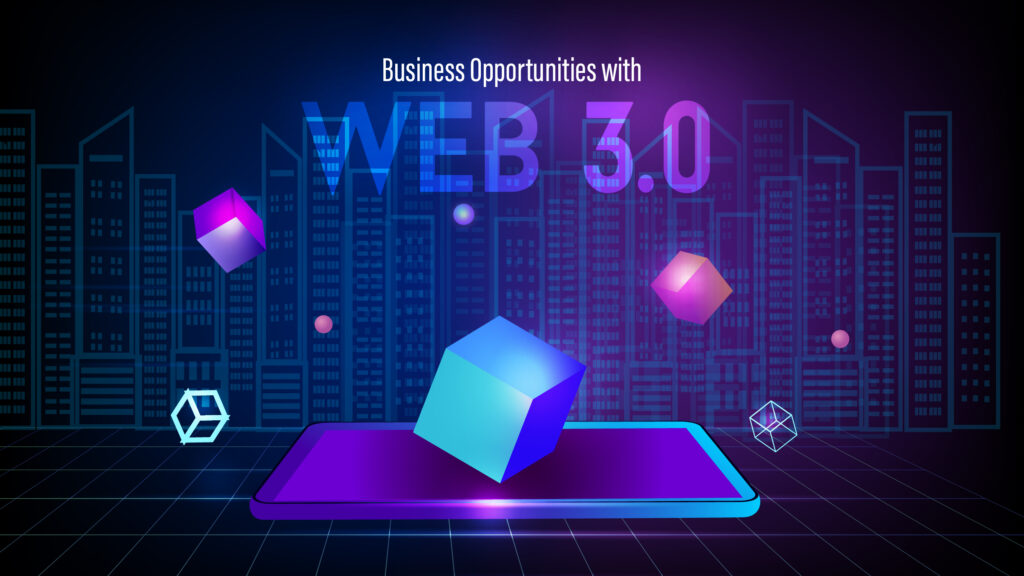 Recently, a lot of people and organizations have become interested in the Web3 advancements. Web 3.0 offers significant chances to change how people currently view technology, particularly the internet. The Web3 revolution, which also includes numerous other technological and philosophical breakthroughs, is highlighted significantly by innovations like cryptocurrency, crypto project ideas, blockchain, NFTs, and DeFi.

Most importantly, Web3 company ideas for 2023 include cutting-edge developments with blockchain ideas, decentralization, and token-based economics. With the promise of direct asset ownership without the use of middlemen, cryptocurrencies and NFTs are also a component of the web3 revolution.
Inferring On The Same
There are other additional blockchain startup ideas that want to employ Web3 technology to address a variety of problems. Even though we only touched on a small portion of these firms, we hope that we were able to give you a peek of what the blockchain technology sector could look like in the future.

As you can see, blockchain startup ideas are becoming increasingly popular right now, and new suggestions for crypto startup ideas names are appearing daily online. There is no doubt that blockchain technology will be around for years to come, with new areas of application opening up previously unimaginable possibilities for people and businesses. If you investigate the robust blockchain potential and create a creative project that benefits its target consumers, you may also gain a fair profit from this developing market.