It's crucial to pick the best mobile payment solution for your small business. Businesses need a flexible payment system to make customer transactions easier. The finest payment options available today go well beyond just accepting credit cards. Businesses can now select from a variety of payment methods, tools, and platforms due to ongoing technological improvements.
The ideal mobile payment solution for your small business, however, is which. What are mobile payment services and the crucial factors to take into account when choosing a mobile payment system will be covered as we move along in this blog.
What are Mobile Payment Solutions?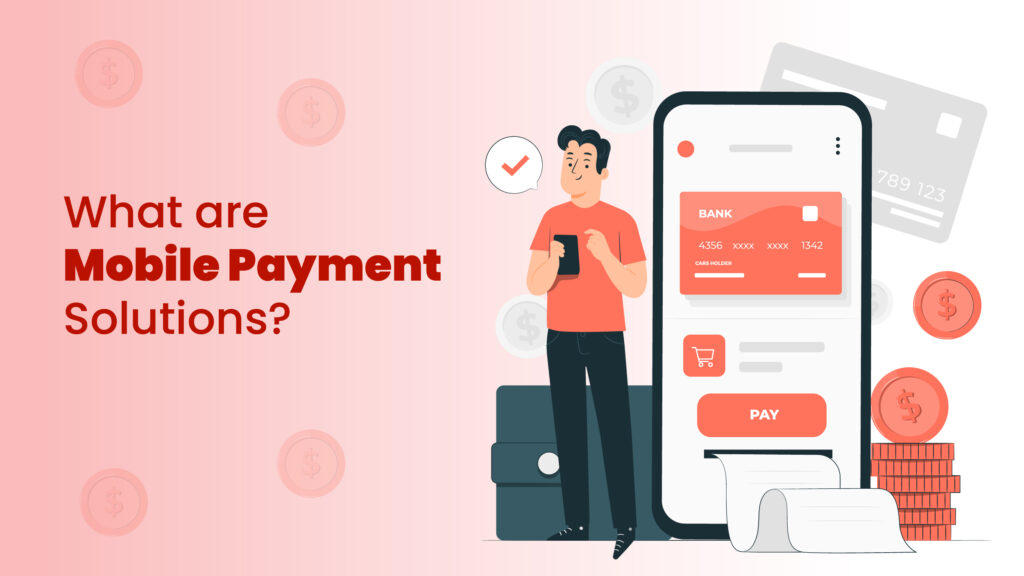 Mobile payments are digital transactions that take place on a mobile device (such as a smartphone or tablet). With greater location flexibility, mobile payment systems give businesses the chance to securely take payments from customers.
What are the 3 Types of Mobile Payment Systems?
The most popular ways that we use our smartphones to send and receive mobile payments are listed below.
1.     Mobile or wireless credit card readers
Businesses can purchase add-on credit card readers that pair with mobile devices or plug into pre-existing headphone jacks to transform smartphones and tablets into point-of-sale systems for mobile credit card acceptance rather than only relying on stationary credit card terminals. Similar to countertop terminals, these mobile readers enable businesses to swipe, dip, or touch credit cards and process payments immediately.
Utilizing a wireless credit card terminal is an additional method of accepting mobile payments. This has similar functionality and appearance to a conventional credit card terminal, including a keypad, display screen, and reader for a magnetic stripe or chip. Instead of directly connecting to a phone line, wireless terminals use Wi-Fi to process credit cards at numerous locations.
2.   Contactless mobile payments or mobile wallets
Customers and companies can now complete transactions without physically swiping or dipping any credit or debit cards at all by using Bluetooth® and related technologies. One merely needs to pass their mobile device in front of a contactless scanner to complete a transaction, which wirelessly (and securely) records the necessary payment information.
Contactless payments use a variety of technologies, including near-field communication (NFC). Similar to Bluetooth, but with closer proximity requirements and more advantageous security features for data transfers. Mobile wallets like Apple Pay®, Samsung Pay, and Google PayTM are all supported by this technology.
3.   Digital wallets
Digital wallets work similarly to mobile wallets in that they securely retain a registered user's financial and credit card information, eliminating the need to enter such information or show a physical card to a retailer. One of the earliest forms of digital wallet technologies was PayPal.
Although digital wallets are sometimes referred to as the "forefather" of mobile payments, they are not created from the ground up to be used on mobile devices. Some can now be accessed on a mobile device, though, if the client has the provider's app downloaded.
Customers are empowered by both digital and mobile wallet transactions, unlike mobile payments, which need the retailer to input the customer's card information into a reader. The transaction is started and the payment processor is chosen by the customer, not the retailer.
How to Choose the Best Payment Solution?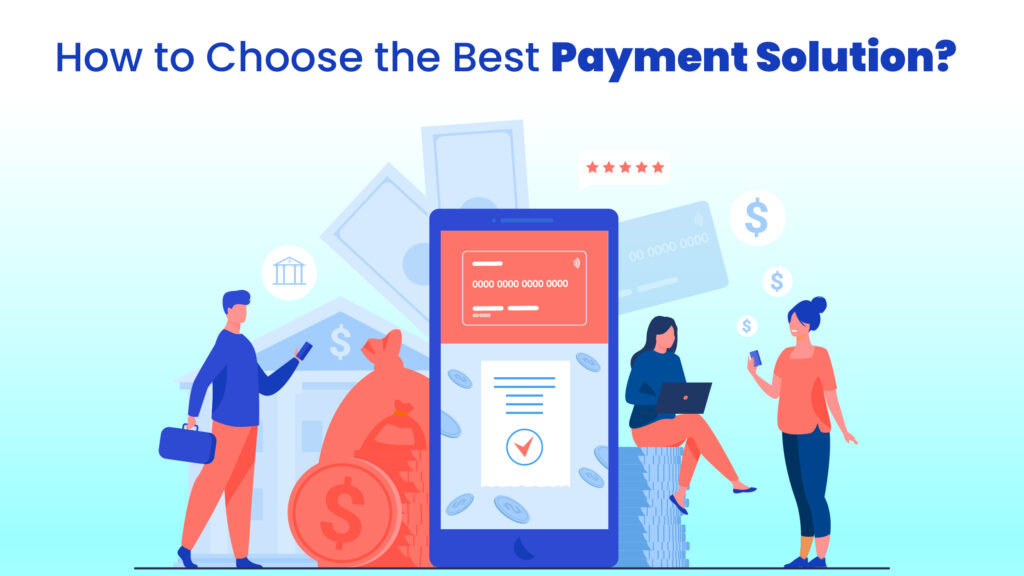 The following five variables must be taken into account when selecting the best mobile payment solution for your business:
1.     The cost
The fees charged by the payment provider may vary depending on the nature of the transactions (online or in-person), their volume, or their payment method (such as Visa or PayPal). Others merely charge a cost per transaction, while some payment processors charge an account opening fee, a monthly maintenance fee, and a fee for each transaction.
You should research and assess the overall cost to your organization when selecting your payment gateway and make sure there are no unforeseen costs.
2.   Covered regions and accepted payment methods
You need a provider of payment solutions with global coverage whether you have physical stores or an online store with customers from other countries. The payment gateway you use should offer a global solution, recognize local currencies in your target markets, and accept regional payment methods.
If consumers can't find their preferred payment option when shopping online, 50% of visitors will leave their carts, according to a YouGov poll. Thus, you must accept local payment options in your target nations if you want to increase conversion rates.
3.   Omni-channel checkout methods
The effectiveness of your store is impacted by payment gateways as well. Make sure you are aware of the integration techniques that your provider provides to enable cross-channel checkout for your consumers.
4.   Easy integration
This largely applies to online retailers. Either an API interface or a plugin on a CMS such as Woo Commerce can be used to integrate a payment mechanism on your online store.
To enable you to integrate the necessary payment methods on your e-commerce, the majority of payment solution providers provide comprehensive documentation on their API.
The main aspect to take into account is hence its straightforward integration. Additionally, it's critical to pick a solution that won't add extra delay to your payment procedure. According to Invespcro.com, a difficult payment process causes more than 23% of shoppers to abandon their shopping carts.
5.    Security
There isn't a more effective technique to encourage customers to access their wallets as a safe payment method. Large organizations have raised the bar for the customer experience by prioritizing security and streamlining the customer journey both in-person and online. The customer now has higher expectations as a result.
Your customers will always demand a very secure payment method and a high-quality experience, regardless of how tiny your business is. Customers frequently worry about having their payment information stolen.
Having an online store puts you in direct or indirect competition with behemoths like Amazon, Wish, ASOS, etc. In other words, your payment system must be just as secure as the major online retailers.
Final Thoughts
Mobile payment solutions have completely changed how we conduct business by providing unmatched convenience, inclusivity, and security. It is obvious that the financial industry will continue to change and adapt as smartphones become an essential part of our lives in order to fulfill our always-changing needs. Consequently, mobile payment solutions are here to stay, changing the way we exchange value and influencing the future of commerce, whether you're paying with your phone at a coffee shop or sharing the tab with pals. Utilize the power in your pocket to use mobile payment solutions to open up a world of limitless opportunities.