Hi Alex, could tell us about your journey in technology?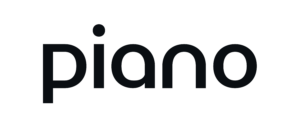 It's been a long and bumpy one, starting in a bank IT department before I moved to the digital marketing world. Interestingly, from 2009, I was already dreaming about building my own technology company, and even had a funny episode of pitching my first business plan to the owner of the company where I worked as a junior developer for just three months. You can imagine how surprised he was to hear it.
Starting in 2013, I finally managed to start my own company and co-founded with Dmytro Shandyba Newzmate, which is what we sold to Piano in 2018. We took our initial technology of semantic analysis and selection of content based on user interests, switched it to publishers and said, "We have a product that can allow your customers, your readers, to subscribe to the development of a specific article, some kind of event that happened in the world, and receive updates via email when something similar appears." Later, it was transformed into a content marketing cloud, which was what eventually developed Newzmate's business that we sold to Piano.
When our company joined Piano in 2018, there were about 150 people, and now with other acquisitions of Norwegian company Cxense in 2019 and the French company AT Internet in 2021,and SocialFlow in 2022 we've grown to more than 650 people around the world. And during all these stages, I was growing and developing the network in news media businesses across over 60 countries, helping them to better understand their audiences and monetize their digital interactions with each user.
What challenges did the Covid-19 pandemic pose for your team?
While the COVID-19 pandemic hit some businesses hard, Piano provided a necessary and complementary solution for a market that experienced high growth and engagement as consumers flocked to support national and local media outlets. These news websites needed different monetization strategies as advertising dollars dwindled and as social media platforms facilitated disinformation and misinformation about the pandemic, racial injustice and the presidential election.
In response, our Strategic Services team conducted 1:1 assessments and lunch-and-learns for certain customers and target customers. This team also continually updated and shared out proprietary benchmark data, including churn rates, page views, conversion rates and more, from across hundreds of publishers, to help guide clients' subscription businesses. We're proud to have been recognized for our growth and innovation during this time by MarTech Breakthrough and other organizations, including Red Herring, World Economic Forum, Deloitte and the Business Intelligence Group.
Read More: IT Digest Interview with Rob Sewell, CEO of SmartFrame Technologies
What sets Piano apart from the competition? 
Piano is focused on two areas: analytics, or reporting on data, and activation, how we set up rules so that any team can create a logical behavior in the business so it can react to data in real time. We think about how we can merge lots of different data sets together in one place so they can drive that reporting capability and also that targeting capability — analytics and activation, or insight and action.
We allow our customers to take their businesses to the next level by sharing insights from the customer journey, aggregating all of their segmentation, personalization, and subscription data in one place, and providing the functionality to support custom data analysis. Taking this information to optimize pivotal moments along the subscription journey helps generate lasting customer relationships at Piano.
How do you envisage Social Selling evolving, in the years to come? What 3 things that business owners can do to optimize their digital outreach?
Despite the digitalization of the sales process, people keep buying from people. Especially in enterprise sales where buyers are putting at stake company revenue or their careers by choosing one partner or solution over the other, building rapport is even more critical.
In my opinion, social selling is a fancy way to say—before selling anything, make sure you established a personal connection, not just send a connection request on LinkedIn, or follow on Facebook or Twitter, but actually get acquainted with the person you want to sell to and understood the needs and goals of this person. Social media technology just made it easier for salespeople to discover buying intent, and understand the personality even before the first contact, but it didn't change the core of the sales, interpersonal relationships.
My top three recommendations would be:
Understand where your buyers are hanging out (their medium)
Learn what their position and interest are about, what content they like, post, and read (their intent)
Find the most natural way to get in touch and talk about the needs of the person and how (if) you can help and do it by providing value (discover their goals and share your experience)
As a business leader, what metrics do you use to define success? 
Leaders in data-driven organizations are in a tough position because leadership is not about metrics, but about taking care of the team by making sure they are comfortable, inspired, supported, and heading in the right direction. At the same time, leaders are often managers with certain obligations and are required to achieve KPIs, which means setting targets, deadlines, and responsibility for achieving and missing them.
Metrics should be very contextual, to not only the type and stage of business, but also to the specific team. Two sales teams might have different KPIs depending on their performance and maturity. In general, I am a big supporter of OKR methodology, with one amendment: It should be two-directional. The board and executives set objectives and division leaders to define with their teams how to achieve them and provide this feedback back to the executive team to adjust the objectives. In this form of cooperation, each member of the team is not just part of the organization, but a contributor to the success or failure and feels responsibility.
How do you see Marketing Automation impacting the traditional sales and Marketing  funnels?
From my experience, marketing automation adds transparency to the process and provides a bigger source of data for learning and improvement. And of course, with scale, you get the ability to personalize, which leads to increased conversion and retention.
Marketing automation platforms have become quite complex and multifunctional, and for good reason. It's not enough to automate the message delivery across various channels when everyone is doing it. What's more important is learning about your prospect, user, or client—their interest, behavior patterns, the path to conversion, reasons for churn—and based on that, create personalized funnels in the channels of communication (web sites, apps, emails, etc.) by delivering the right piece of content to the right person at the best time.
The funnel doesn't end there. To be successful in acquisition, you need to be able to analyze and personalize every stage of the user journey: from the first visit to engagement to conversion and growing loyalty and retention. One mistake I see from marketers is expecting automation technology to replace the decision-making process, but no machine will be able to know your customer and adjust to your business model better than an experienced professional (at least not at this stage of the AI development). Thus, the primary role of marketing automation solutions I see is in enabling specific teams to scale, personalize, and optimize their work, providing the visibility to understand root cause-effect and increase the pace of testing and learning. That's the primary way hundreds of our clients are able to continuously double and triple their revenues year-over-year.
Could you name one person that you would like to see featured here? 
I'd definitely love to hear thoughts from Marclino Fernandes, director of operations for Gulf News.
Could you name the Top 5 apps/platforms that you use for marketing? What advice would you give to someone who aspires to be a Sales Leader?
I am not a big fan of giving advice, but since you asked, I'd rather give a recommendation to executives who are looking to grow sales leaders or any other type of leadership in their organization. We're often thinking that the person doing her work really well can be promoted to managerial or leadership position, but that can be a mistake. A super effective salesperson has a totally different mindset and skillset compared to what is required from sales manager, VP of sales, or chief revenue officer.
You need to grow leaders by training, coaching, and developing skills needed to support other people, understand personalities, build teams, analyze data and process to find areas of improvement, and be able to step back from day-to-day sales to see the big picture: where the industry is going, where the company is going, if the team is doing the right things to get there, and so on.
Thanks Alex!
Read More: IT Digest Interview with Matt Keating, Sales Director at VDX.tv