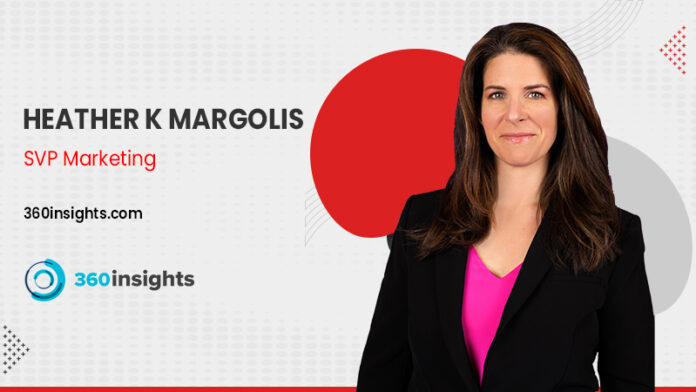 Hi Heather, could you tell us about your journey in MarTech?
I started my career working in channel programs and marketing for big-brand tech companies like EMC, EqualLogic and Dell before founding my own channel marketing agency, Channel Maven, in 2009. I spent more than decade as Founder & CEO of Channel Maven providing strategic channel marketing "To" and partner demand generation "With" IT and telecom organizations and speaking to technology audiences about building a service-based business and B2B strategy and marketing. In February 2020, I launched a second company, Spark Your Channel, a through-channel marketing automation and video platform. Both companies were acquired by 360insights in November 2021, where I now serve as Senior Vice President of Marketing.
What sets 360insights apart from the competition?
360insights is the leading channel engagement and business optimization company, that enables brands to better influence, manage, and engage with their complex channel ecosystems. What sets 360 apart is our unmatched suite of solutions including a SaaS-based platform that empowers brands to fully orchestrate their complex partner networks, while also delivering a powerful Incentive Automation solution for consumer rebates, SPIFFs, volume incentives, MDF/Co-Op, sales allowances and points programs. Combining incentive management and ecosystem orchestration with a powerful data analytics engine, 360insights serves more than 300+ enterprise organizations globally, across multiple industries, helping them boost their indirect business.
How has the Covid-19 Pandemic reshaped your view of the business environment that your business operates in?
The Covid-19 pandemic drastically shifted the way people do business together. And the ability for channel partners, resellers and distributors to sell has been completely flipped upside down over the last 2+ years, forcing them to turn to new ways of driving demand and going to market. As a result, there's been a learning curve and it's become more important than ever for business to implement fresh enablement strategies focused on motivating brand loyalty and sales behaviors, and ensure their channel can attract, engage, and delight the prospects and customers of today.
Read More: IT Digest  Interview With Ed King, CEO at Openprise
In your time as a marketing professional, how has B2B marketing shifted and what are the main challenges in today's omnichannel world?
In B2B we used to consider ourselves "traditional". Social media didn't seem like it was for us, then we started using LinkedIn. The shift has come from A) we market to people when and where they are regardless of the channel (I.e. Omnichannels) including even Instagram and TikTok! B) we need to talk to people like, well, people! Enough with the "best in class" and "award winning", tell me what it does and how it can help me. Our main challenge is working within the bounds of budgets and deciding what NOT to do. There are so many options and marketers love spending money but if you spread yourself too thin you aren't going to see results from any of it so the challenge is deciding where to spend.
How do you envisage B2B MarTech evolving, in the years to come?
I foresee human connection playing a greater role in MarTech. B2B MarTech has always been quite complex and technical but at the end of the day, we're still marketing and selling to human beings. Especially now, people crave authentic, non-nonsense messaging and experiences which will (and should!) be at the forefront of B2B MarTech. Video is more important than ever which needs to play a role in how we, both, enable engagement and the sharing of information.
Your top pick for a book on marketing that everyone should read?
The Infinite Game and Leaders Eat Last by Simon Sinek.
As a marketing leader, what are your thoughts on how ROMI and its use as a metric to define success?
I have always been a bigger fan of return on engagement. If I don't do something because I can't measure it, does that mean I never send out a press release? I don't do a speaking engagement? I don't send a new client a thank you note? Brand awareness is challenging to measure and yet it's incredibly important. ROMI is important but it shouldn't dictate every activity.
Could you name one other marketer (or more) that you would like to see featured here?
Kerry Desberg, CMO at Agiloft and Sabra Willner of SecurEnds
What are the key ingredients that make a successful marketer?
I think the best marketers are those who can see the big picture and stay ahead of trends. A successful marketer has a 360 degree view (pun intended) and can align all efforts across campaign strategy, planning and execution, content coordination and deliver, and measurement.
Thanks Heather!
Read More: IT Digest Interview With Hersh Patel, Founder and CEO at Hindsight