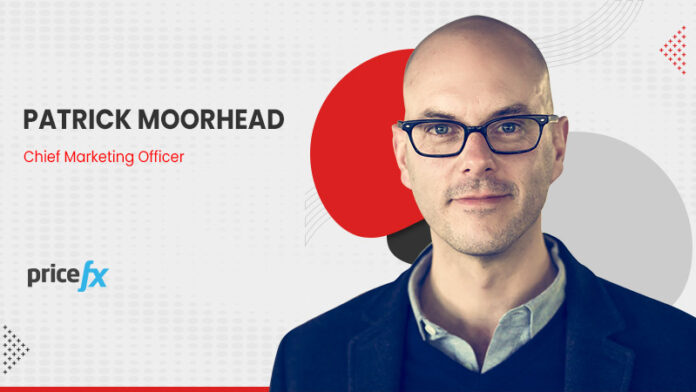 I often talk about MarTech systems as the "plumbing" – you need it to be top notch, intricate, built to last and withstand change without flaws or leaks.
Hi, Patrick, could you tell us about your journey in Marketing?
I started in the industry on the agency side, always in digital. I taught myself HTML, Flash and Photoshop in the early 90's, and by 2000 with the "dot com bubble" this was an in-demand skill set. I was fortunate to be a part of how the digital advertising industry was built from the ground up, getting first-hand experience with Gen 1 ad targeting, re-targeting, SEO/SEM – all in their formative stages in the early and mid 2000's.
As the industry evolved and became increasingly more complex, I found that my combining classic creative design and writing skills with technology and automation created a path for a career I had never envisioned. In the most recent decade, I've really enjoyed working as a marketing team leader, helping the companies I work for define market leading positions and master the intersection of Brand and Demand marketing to capture hyper-growth. I've also learned a lot about building and leading high performing teams, which continues to be a focus and growth area for me.
What challenges did the COVID-19 pandemic pose for you and your team?
Pricefx was already largely a virtualized company prior to the pandemic. With teams all over the world, even the pre-covid "in office" workday was filled with team calls with global collaborators, so when we converted to fully remote, it wasn't a massive cultural impact. In marketing, probably the biggest shift was concerning our event marketing practice. Heading into the pandemic, we were set to deploy 7 figures+ of marketing investment in industry event sponsorship and attendance all over the world.
With the cancellation of everything, the team really had to scramble to put together a strategy and the tech tools we needed to power up a fully online event & webinar program to continue driving engagement and pipeline with our market. In a matter of months, I'm proud to say that Pricefx Marketing evaluated and selected a suite of new online tools, integrated them into our practice, and recovered our pace quickly and consistently delivering 20+ virtual events that year.
Now that things are returning to more normal, we still maintain an aggressive digital event program, and are refining our approach to hybrid in-person and online event production.
What sets Pricefx apart from the competition?
Our product has redefined the industry, and we continue to see our competitors follow our innovation lead. We were the first 100% cloud SaaS pricing solution in market when we launched in 2015, and while today most of our competitor's market as cloud solutions, we remain the original full cloud delivered software for pricing.
At the beginning of the pandemic, we launched an innovation called Accelerators which standardized the implementation of the most common and critical pricing functions we observed across hundreds of customers, and made it possible to launch standard price management, analytics and quoting capabilities within days and weeks as opposed to the industry standard 6+ months.
We've successfully launched multiple dozens of Accelerators since the introduction of the capability, and today most of our competitors are trying to launch and offer "quick start" products to replicate our innovation. It's just one example among many of our commitment to listening to customers and driving innovation that solves the real problems our customers face.
Also Read: IT Digest Interview With Natalia Vasilyeva, Vice President Marketing, Anzu.io
How, according to you, has technology in the Marketing landscape evolved and will evolve in the coming years?
I see a one-way trend towards more and more integrated systems, generating and combining ever increasing amounts of highly granular funnel and customer data. We have an increasing focus on acquiring 1st party data about our prospects and customers, and I believe primary CRM data will continue to be the "oil well" for technology marketing experiences. This type of high value, highly specific buyer intent and buyer profile data is powering personalized buyer and customer journeys, where messaging, content, and product marketing are tailored to individual audiences at scale.
Fundamental to this trend is a new imperative for brand messaging and brand storytelling. It has perhaps never been more critical for clear and simple brand value and brand narrative messaging to be effectively and flexibly defined, so it can resonate and create lasting impact in this expanding data and channel landscape.
I often talk about MarTech systems as the "plumbing" – you need it to be top notch, intricate, built to last and withstand change without flaws or leaks. But, in the end, your plumbing is only as good as the water flowing through – and brand messaging is the water in the MarTech plumbing. You could have award-winning plumbing, but if your pumping cloudy, dirty water through the system, no one will want to drink what you're serving!
How do you envisage B2B and B2C SaaS solutions developing, in the years to come?
I believe the B2C one direction trend is toward frictionless buying – meaning more one-click purchasing options, more integration between online and off-line shopping and purchase methods, and greater and greater personalization. As these processes become the defaults in B2C, they will become increasingly expected in B2B shopping and buying experiences. B2B buyers will want all the simplicity and seamlessness of B2C commerce in their professional practices as well.
This poses a challenge for complex enterprise software, but also an opportunity. B2B SaaS companies that can remove friction and barriers to purchase, even if not fully self-service buying, will create significant advantage for themselves over competitors with more traditional sales engagement processes.
How, according to you, does marketing automation impact the traditional sales and marketing funnels?
I think it's completely flipped the traditional structure on its head. I think in classic B2B sales, marketing was expected to do top funnel awareness, and only enough to get a buyer into dialogue with a seller, then back away. But, in B2B today, we see that 70% of the buyers' journey takes place online, through self-education and without the desire to interact with a salesperson or account rep.
Only once the buyer feels educated enough to make a confident buying decision, do they wish to connect with a salesperson, and even then, only to understand the mechanics of buying their selected product. So 70% of the journey to a sales rep occurs online, through content and digital interactions, and that's all marketing and martech. That's the new world we live in – by the time a salesperson gets to speak with a buyer, Marketing needs to be providing a huge amount of intent and context data to inform the salesperson about that buyer, or it's not really working well.
In this way, and somewhat controversially, I'd say today that marketing drives revenue as much or more than sales today, and it's because the level of individual buyer intelligence MarTech enables is what's driving qualification and conversion of buyers well before they ever speak to a seller.
Could you name the Top 5 apps/platforms that you use for marketing?
 The "spine" of our automation is Adobe Marketo + Salesforce.
Around that core we use a variety of tools including:
Drift
MetaData
Adobe Bizible
WordPress + Elementor
Could you name one other CMO that you would like to see featured here?
I'd suggest Todd Krugman at Globant – fellow Kenyon College Alumni and from my hometown Denver Co!
Your top pick for a book on marketing that everyone should read?
Digital Marketing Analytics in Theory and Practice by Kevin Hartman – brilliant former colleague and good friend of mine!
As a MarTech Leader, what is the one piece of advice you would give to those who wish to enter the MarTech world?
Every chance you get to work with and learn MarTech systems hands on is a down payment on your future roles. Don't shy away from the complexity. The more experience you can gain working with marketing technology, no matter how menial the assignment seems to be, will provide valuable hands-on experience that will help you grown into management and leadership positions later as the space evolves. Say yes to whatever assignment you can get in the space and build on that to the next one.
Thanks, Patrick!
Also Read: IT Digest Interview With Nikola Mijic, Founder, Matik