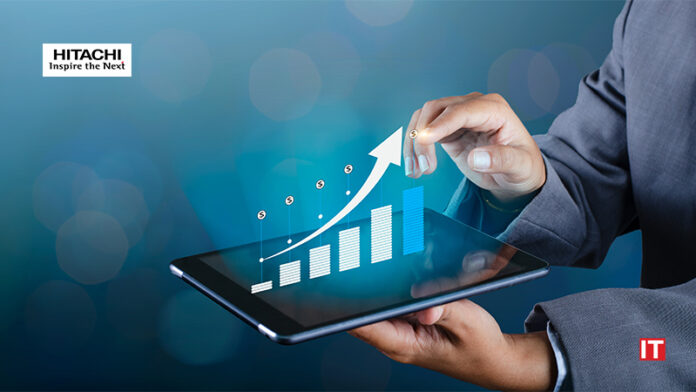 Hitachi Vantara, the digital infrastructure, data management and analytics, and digital solutions subsidiary of Hitachi Ltd. released the findings from a 451 Research report commissioned by Hitachi Vantara that found a lack of digital skills is jeopardizing industries' digital transformation initiatives. The report "Industry 4.0: Maturity of Adoption and Its Impact on Sustainability and ESG"1 surveyed more than 600 IT and OT leaders engaged in Industry 4.0 initiatives across the manufacturing, transportation, and energy and utilities sectors.
The report provides a broad view of the confidence, concerns, and next steps regarding enterprises actively engaged in digital transformation. Key findings include:
While 100% of companies surveyed are engaging in or planning digital transformation projects for their operations or supply chains, more than half of companies said they lacked sufficient skills in key areas. The most critical gaps cited are in data science (42%) defined as artificial intelligence, machine learning and analytics; IoT deployment and development (48%), or robotics deployment and operations (60%).
Given the technology skills gap, at least 37% of respondents indicated that they had no plans to implement IoT-led initiatives.
Once viewed as a potential barrier to Industry 4.0 and digital transformation initiatives, IT/OT convergence is happening with 95% of respondents saying the two departments collaborate adequately or better for IoT projects.
"Faced with too many priorities and too few people, companies need a focused, sustained approach that derives outcomes as quickly as possible," said Sid Sharma, IoT Practice Leader at Hitachi Vantara. "At Hitachi Vantara, we focus on an outcome-centric approach enabled by our deep industry expertise and experience. Our ready-to-deploy industry-specific templates, data models and automation libraries help us in scaling and accelerating results."
Also Read: Nabr Network Delivers New Community Engagement and Business Optimization Enhancements
Digital Transformation Drivers Reveal Competing Priorities
The survey also revealed that companies are facing a plethora of competing digital priorities from business optimization to employee retention to ESG (environmental, social and governance). The top driver for digital transformation continues to be optimization of business processes and operations, followed closely by reducing risks, innovation/new revenue streams and increasing revenue/cutting costs.