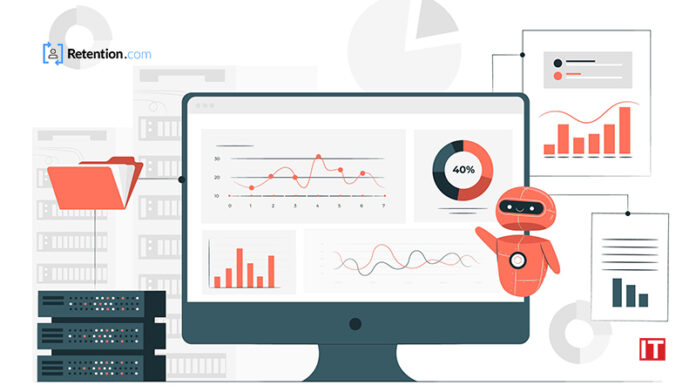 Retention.com, the industry-leading Shopify eCommerce solution for increasing cart-abandonment revenue, is proud to welcome Tyler Paschke as VP of Data and Analytics.
Tyler comes to Retention.com from Inboxlab, where he was was VP of Analytics & Growth, combining data science with email marketing strategies to unlock explosive growth without impacting deliverability. Tyler is one of the industry's foremost experts on deliverability, with 8+ years of experience in email marketing.
Tyler brings his wealth of experience to help Retention.com's DTC eCommerce clients ensure their email marketing campaigns to abandoned-cart and browse-abandonment prospects are as effective as possible, without facing deliverability issues.
Also Read: KeyBank Leverages Blend to Deliver Digital Mortgage Application Process for Clients
"Email deliverability is absolutely critical to eCommerce brands, especially in today's extremely tough environment," said Tyler. "Recession worries, consumer uncertainty, and supply-chain disruptions are just a few of the challenges business owners face every day. Retention.com's customer list is filled with top eCommerce brands, and I'm excited to bring my passion for data to help them succeed."
Adam Robinson, CEO and co-founder, added: "Our mission is to help these mom-and-pop shops, the heart and soul of our economy, connect with as many interested customers as possible. Deliverability is the last thing that struggling eCommerce founders want to worry about. With Tyler on our team, our clients can focus on what really matters: getting great products to happy customers."
Retention.com welcomes Tyler as part of a major ongoing business transformation. Within the past six months, Retention.com has increased employee count by 7X, grown revenue 2X, switched from 100% monthly deals to 100% annual and recurring deals, increased paid customers by 30%, accelerated deal velocity by 40%, and continues to stay immensely profitable throughout this hyper-growth cycle.
SOURCE: PR Newswire