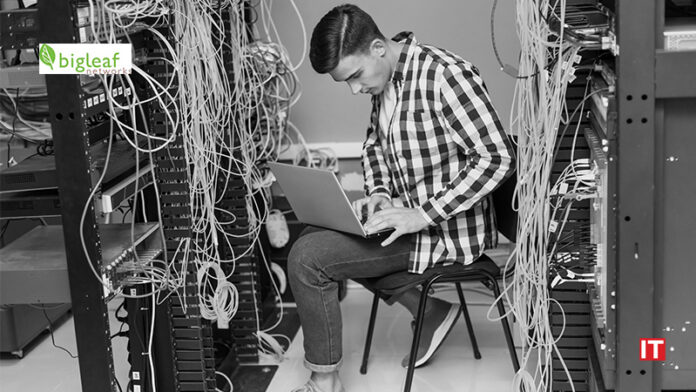 Bigleaf Networks announced that David Idle has joined Bigleaf as the company's Chief Product Officer. Bigleaf is a network optimization provider whose cloud-first SD-WAN solution enables reliable connectivity for thousands of internet-dependent businesses.
Idle's appointment as CPO rounds out a series of additions to the Bigleaf executive team as the company continues to expand operations and acquire new customers and partners.
Idle joins Bigleaf from Verizon, where he was the Executive Director for SMB Products, including the commercialization of 4G and 5G technologies in the SMB and mid-markets space. Idle previously held leadership positions at Web.com, XO Communications, and Sprint, where he managed and drove profitable revenue growth through the development of new products and sales strategies.
Also Read: KeyBank Leverages Blend to Deliver Digital Mortgage Application Process for Clients
"Bigleaf is poised to revolutionize the networking industry for countless organizations that depend on flawless network performance as a core part of their operational success." said Idle. "I've been incredibly impressed by Bigleaf's unique positioning and rapid growth in a highly dynamic market. I look forward to leveraging my experience to help Bigleaf innovate and expand into new markets and geographies," he added.
As the world becomes even more dependent on the internet, IT organizations are managing more endpoints, networks and connected applications than ever before. When those connections are disrupted, the resulting slowdowns and outages can cause business-critical applications to fail. IT teams don't have time for unplanned disruptions or costly outages. Ideal for distributed enterprises, Bigleaf's unique Cloud-Access Network serves as an internet and cloud connectivity foundation that can easily layer onto any existing ISP or firewall installation without the need for expensive and complex deployments.
"We couldn't be happier to welcome Dave Idle to Bigleaf," said Greg Davis, CEO of Bigleaf. "Having spent his career at some of the biggest and most innovative networking organizations in the world, Dave brings an outside-in perspective to the value that Bigleaf extends to our customers and partners," Davis continued. "Dave is an important addition to the Bigleaf leadership team as we continue to accelerate our growth."
SOURCE: PR Newswire