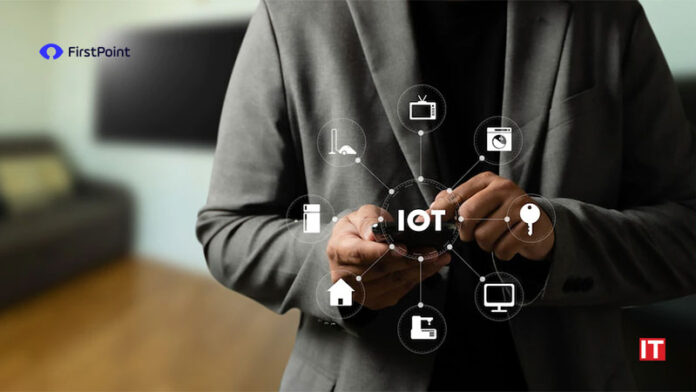 FirstPoint, a world leader in cellular IoT management and cybersecurity, has won the IoT Evolution Security Excellence Award. The annual award is granted based on innovation in securing IoT devices and networks and is judged by IoT Evolution editors. It honors the leading technological innovators in the security and IoT industry.
"We are honored to be recognized with such a prestigious award," said Dror Fixler, CEO & Co-founder of FirstPoint "This award recognizes the efforts of our entire team's work to reinforce the security and management of IoT cellular devices. When IoT companies integrate our platform, they get better control of the connectivity of their cellular devices and can increase efficiency and better manage their network operations, and, of course, strengthen their ability to thwart threat actors."
Also Read: HeartVista to Expand Beyond Heart MRIs, Changes Name to Vista.ai to Reflect Wider Focus
Rich Tehrani, CEO of TMC, said, "Security is clearly the greatest concern for companies deploying IoT solutions. These winners' commitment to securing devices and networks sets them apart. We are certain these innovators will continue to lead the market into the next decade and beyond."
TMC and Crossfire Media are resources buyers rely on for future trends in technology and to navigate markets. The awards highlight the top achievers, helping companies and buyers alike choose the best platforms.
Join us next week, December 1 & 2 at IoT Tech Expo Global in London at the Olympia, Booth #92. We look forward to providing you with an in-person introduction to our CMP. Just set a time to meet.
FirstPoint simplifies cellular-IoT connectivity by providing an easy-to-use, secured connectivity management platform built for IoT enterprises. The solution transfers the control of the IoT devices' connectivity to the enterprise while delivering best-in-class cybersecurity. The solution allows enterprises, service providers, MNOs, MVNOs, and other IoT-focused organizations to benefit from comprehensive management tools and maximum flexibility to best match any cellular IoT use case. FirstPoint provides its solution in critical infrastructure, fleet management, smart cities, mobile healthcare, utility management, and more.
Crossfire Media is an integrated marketing company with a core focus on future trends in technology. We service communities of interest with conferences, trade shows, webinars, and newsletters. Crossfire Media has a partnership with Technology Marketing Corporation (TMC) to produce events and websites related to disruptive technologies. Crossfire Media is a division of Crossfire Consulting, a full service Information Technology company based in New York.
SOURCE: PR Web