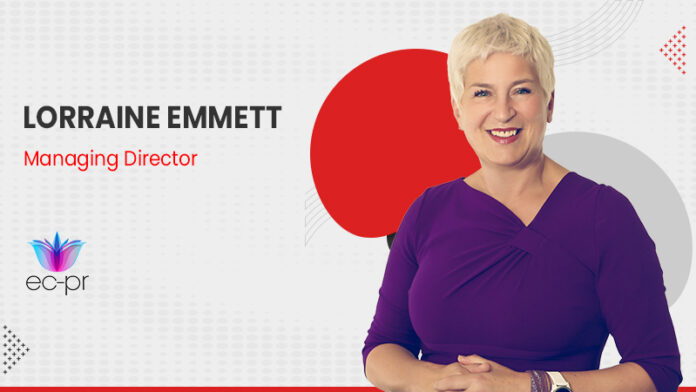 What challenges did the Covid-19 pandemic pose for your team?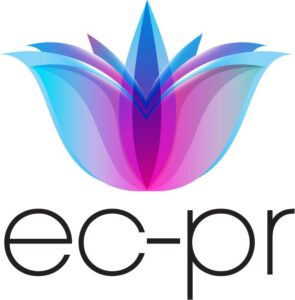 EC-PR was already a virtual agency, so lockdown presented no new operational challenges.  However, the impact of lockdown on emotional and psychological welfare was considerable.  By the end of lockdown v1 we were all exhausted from the new 'always-on/always alone' work mode which had been foisted upon us by the pandemic.  We addressed this by making sure that capacity plans gave every member of staff a substantial block of time to look after their health and wellbeing every week.
The other challenge we experienced was recruitment.  As part of a planned program of growth, our turnover doubled over the period, so we needed to recruit new talent. We found that the Account Directors of the caliber we were looking for just weren't moving – understandably they'd turned into starfish hanging on to familiar rocks!  We had to get more creative in our approach and more flexible in the skillsets we would consider. We reverted to a mantra which has always served us well over the years: "recruit for attitude, train for skills." Our team has trebled in size and continues to grow.
 What sets EC-PR apart from the competition?
We are a boutique senior level only agency specializing in B2B PR for engineering, science, and technology scaleups.
We work with the CMOs of ambitious companies, leveraging limited resources to reach target audiences and elevate brand awareness and influence.
But our clients would simply say we operate as an extension of their team and that they can rely on us to deliver excellent results consistently.  Is that different from any other PR company? Well, I don't think it works as a positioning, but it serves us well for client retention and growth.
Read More: IT Digest Interview with Matt Keating, Sales Director at VDX.tv
How do you see B2B PR Agencies evolving over the years to come?
The trend will be for B2B PR agencies to adopt an increasingly remote structure.  They will come together as required to create and develop ideas, learn, and embed culture while spending more time working from client offices.  Agencies will become even more capable of offering multimedia comms tactics, and they will be expected to offer an integrated PR offering.  Media relations-only agencies will become rare and because of this, the good ones will be more sought after.
We are already starting to see the resurgence of pure marketing principles in the B2B space and the impact of this on B2B PR will be that brand awareness will be pursued with greater alacrity – with full appreciation, for brands with smaller budgets, that the metrics will remain obscured within the dark funnel.  I suspect a variety of measurement metrics will continue to be applied with varying degrees of frustration and tolerance!
As the sector matures and becomes more crowded and competitive, we will see a greater focus on the strategic process to drive better outputs and outcomes from restricted budgets.
What are the key ingredients according to you that makes one successful in Public Relations?
I'm going to assume the existence of pre-requisite skillsets around verbal and written communications and storytelling as well as traits like tenacity and being thick-skinned – these are essential attributes.
To be successful, you must want to learn and learn and learn some more, and then be humble enough to recognize when you're learning and when your perspective needs an update – this is refreshing and exciting.  Being inquisitive and having a thirst for the latest marketing communications insight and trends represent the two-step authentication code to being successful in B2B PR.
As a business leader, what metrics do you use to define success?
Growth stats/new & existing – we are currently aiming for a new account a month. It's served us well.  We also have quarterly 'requests' for each AD to deliver – it's important for us not to upsell clients on services they just don't need, that would erode trust and undermine our credibility, hence it's not a target.
Staff turnover – as a point of principle I want people to want to stay working with EC-PR because they are flourishing, learning and feel they are contributing to the overall success of the team. We need to find the right people and give them the right resources and training to grow.  Staff turnover is a direct reflection of me and my success as a business leader.
Contract duration – most PR agencies don't hit the third birthday, but our clients tend to stay for a very long time and those that leave often come back! If a client leaves, we want to know what we can learn from the process. EC-PR has only ever been fired once and that was entirely my fault. I learned a great deal from that experience primarily, to leave account handling to our experts.
Top 5 apps that you use for business?
Currently, we have a pretty minimal, highly effective MarTech stack. But we're about to bring on a marketing manager to head up our social and marketing offering so watch this space! Our marketing mini stack includes:
What advice would you give to someone who aspires to be a Business Leader?
Always recruit and develop people who are better at the things with which you struggle. Learn from them and give them the space and resources they need to become their best selves.
Don't micromanage. Ever.
Be prepared to give recognition where it's due. Take every opportunity to celebrate the small things.
Don't be afraid to performance manage – if someone is not performing it's rarely because that's what they want. A leader's success is determined by their ability to enable individuals and teams to flourish or move on to pastures new with their self-esteem intact.
Your top pick for a book on leadership that everyone should read?
I don't have one.  My passion is marketing communications, and my constant companion is, the lesser known, 'The Marketing High Ground' by J Michael Gospe Jnr.
Could you name one person from the Public Relations, that you would like to see featured here?
Liz Churchman my peer.
Thanks Lorraine!
Read More: IT Digest Interview with Rob Sewell, CEO of SmartFrame Technologies